Willie and Korie Robertson of 'Duck Dynasty' in exclusive New Year's Eve interview with Fox News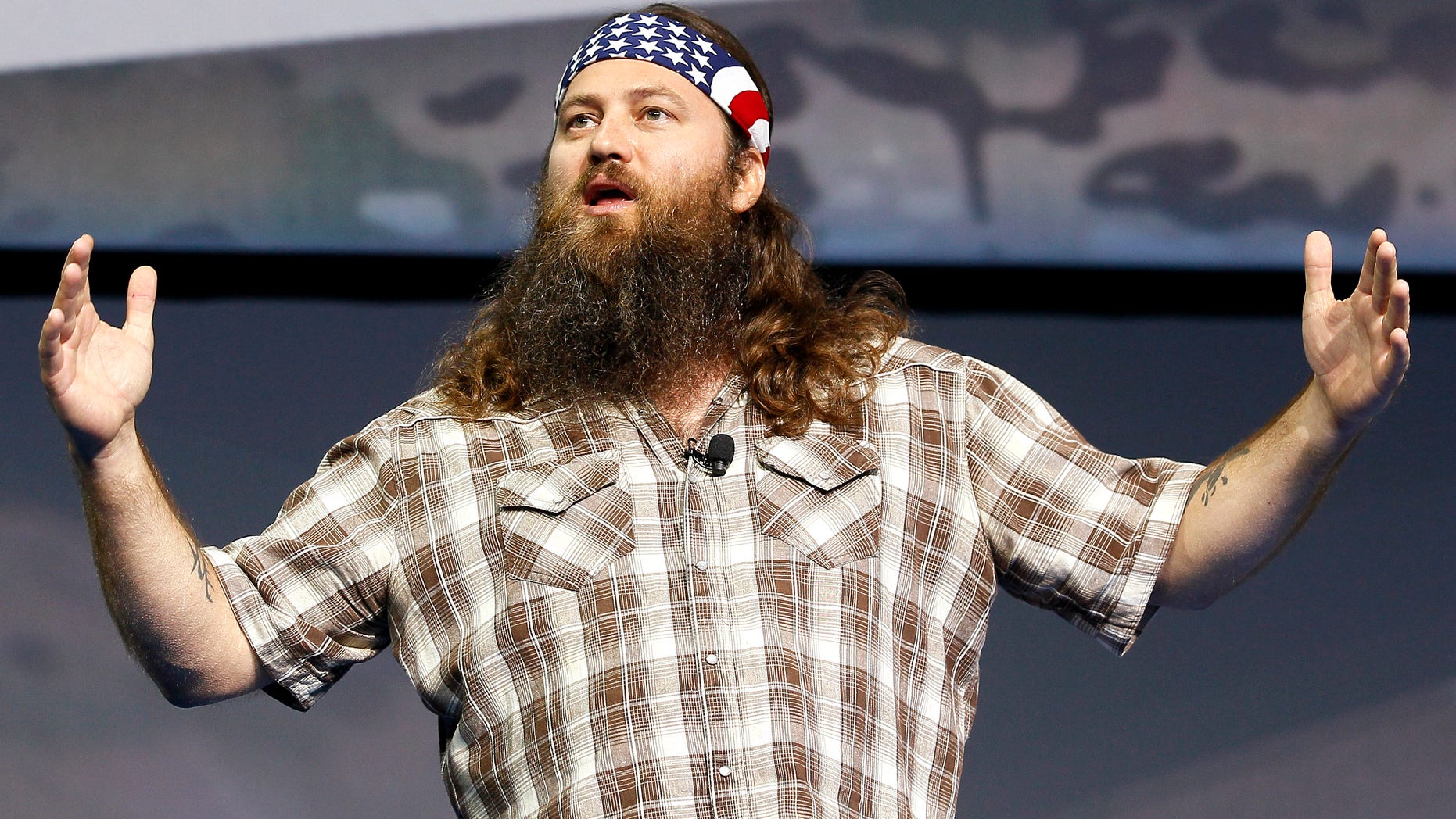 "Duck Dynasty" star Willie Robertson rings in 2014 with Fox News.
Robertson and his wife, Korie, will be guests during Tuesday night's "All-American New Year," and the two will give their first interview about the controversy that has surrounded their family's patriarch, Phil Robertson.
"Appearing live from Steamboat Springs, Colo., for their first television appearance following A&E's reinstatement of Phil Robertson on 'Duck Dynasty,' Willie and Korie will discuss the situation with FNC's Bill Hemmer and Elisabeth Hasselbeck. The couple will also reflect on 2013 and discuss the year ahead," Fox News announced.
Phil Robertson was suspended by A&E for nine days after he made controversial comments about homosexuals and African-Americans in GQ magazine. He was reinstated by the network on Friday.
Following A&E's announcement that Phil would return to film the popular reality show, the Robertson family kept quiet about the controversy, except for a statement praising their fans, sent exclusively to Fox News.
"We will continue to represent our faith and values in the most positive way through 'Duck Dynasty' and our many projects that we are currently working on," they stated. "The outpouring of support and prayer has encouraged and emboldened us greatly."
The "All-American New Year" will air from 9 p.m. to 12:30 a.m. ET.