Will Smith recalls hysterical conversation with Jay-Z after slapping reporter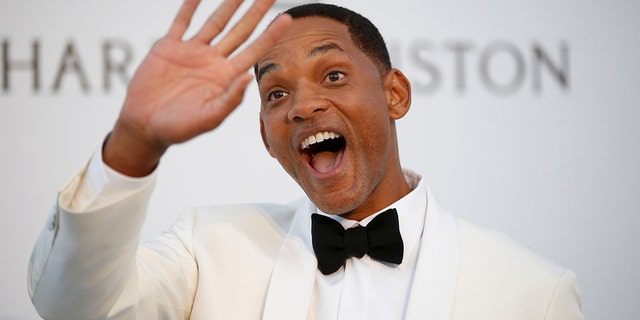 Will Smith said in a rare interview Wednesday that he received nearly a dozen text messages from rapper Jay-Z after he infamously slapped a reporter who tried to kiss him in 2012.
Smith, who talked about his 30-year career in the entertainment industry with Rap Radar, said he received the texts after coming home the night he slapped the reporter on the red carpet for the "Men in Black 3" premiere in Moscow. He then gave Jay-Z a call.
Years later, Smith finally revealed on the podcast what the hip-hop mogul told him.
"I just saw the video of you slapping the dude in Russia, I just want you to know you'll never make a better piece of entertainment," Smith said as he tried to do a Jay-Z impression. "It's the funniest thing I've ever seen. Me and B [Beyoncé], we got a show tonight, but we thinking about canceling and just staying in and just watching you slap this dude."
Smith also touched on his days as a young actor on "The Fresh Prince of Bel-Air," saying it was actor James Avery – who played Uncle Phil – who would encourage him to do better. Smith recalled the infamous scene in which Smith's character asks why his father didn't want him.
"Behind the scenes of that, James Avery was relentless on me to elevate. He wouldn't give me a damn inch. Everything I said, everything I did, for James Avery it was like, 'Nope, not good enough. You have this position, look where you are, look what you are blessed with. I'm sorry but I'm not accepting anything other than absolute, committed perfection,'" Smith said.
When the scene about the character's father was over, Avery reportedly told him: "That's f---ing acting."
The 49-year-old made a comeback in 2017 with his hit Netflix movie "Bright." The sci-fi picture received 11 million viewers in its first three days on the streaming network, according to Variety.
Smith is signed on for seven projects over the next few years, including "Aladdin," "Suicide Squad 2," "Bad Boys For Life" and "Bright 2."