'Wife Swap' star's prostitution charge dropped, report says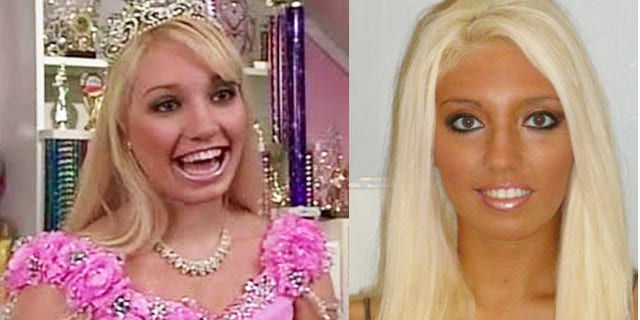 NEWYou can now listen to Fox News articles!
NEW YORK – There won't be a prostitution charge for a former teen pageant princess featured in an eyebrow-raising episode of "Wife Swap" in 2008, according to TMZ.
Alicia Guastaferro, 21, was arrested at a western New York Thruway travel plaza in August. State troopers investigating a complaint of erratic driving reported finding her and a Rochester attorney "slumped over" and apparently passed out in a running car. Guastaferro told troopers the attorney paid her $500 to $700 twice a month to spend the night with him and have sex, according to court documents.
Now, the District Attorney's office has decided to drop the prostitution charge in the "interest of justice," TMZ reported.
But she isn't in the clear yet. The one-time reality star is still facing other charges from the incident, including possession of a controlled substance.
The drug charges involve prescription medication in her purse. Guastaferro was also charged with initially lying to troopers about her name and age.
She is due in court on March 12, TMZ reported.
The Associated Press contributed to this report.