Why Is Kim Kardashian Hotter Than Jen Aniston This Week?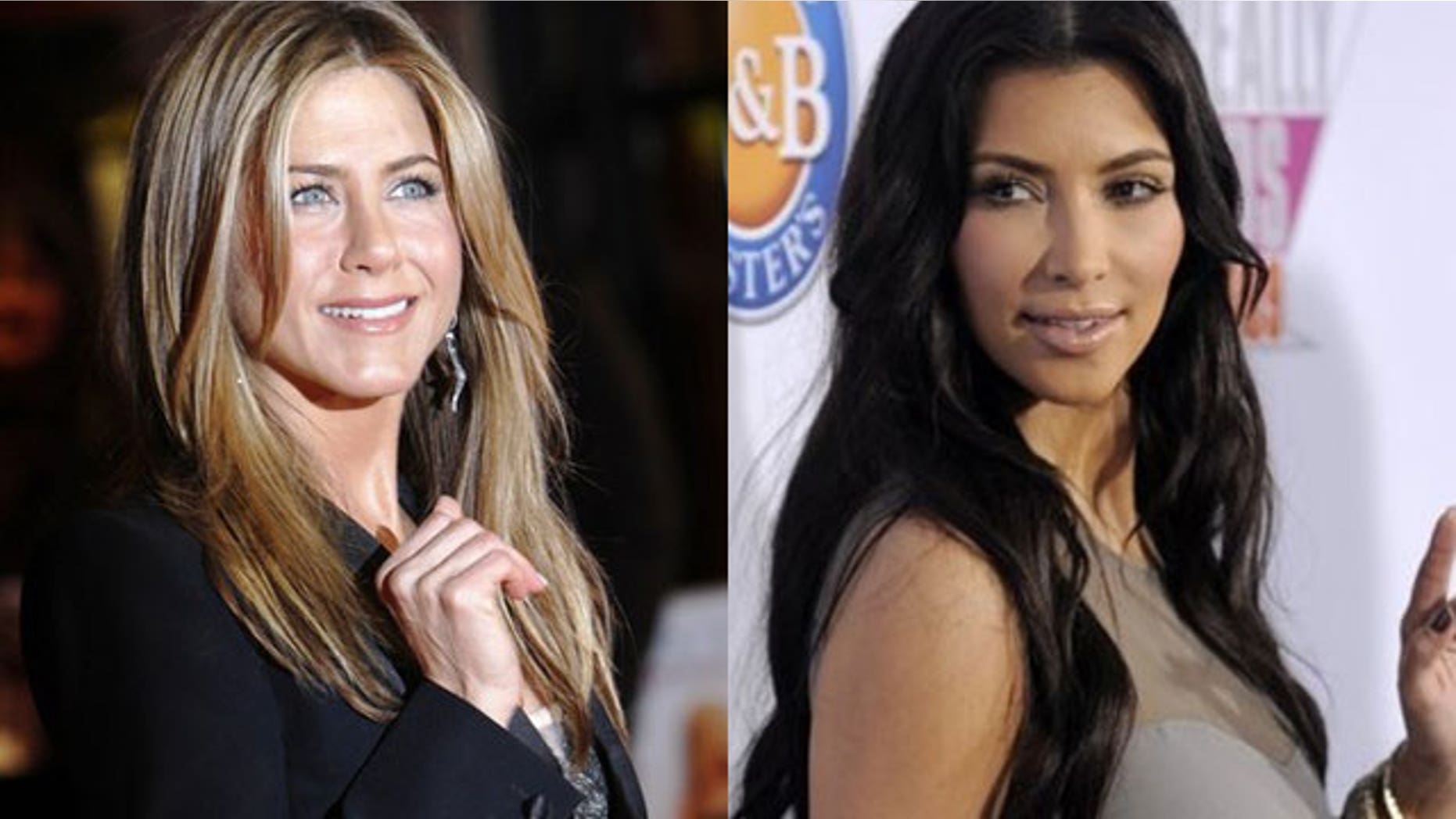 Keeping tabs on the always-entertaining world of entertainment news, GossipCenter.com tracks celebrity online popularity 24/7 with their Gossip Center Hot 45 List.
The Gossip Center Hot 45 List is calculated by looking at the popularity of the site's hottest stories, and determining which stars are on the rise, and who is crashing and burning. All of the articles, pictures and videos on the Gossip Center Network are scanned for activity, and the rankings are updated several times a day.
Over the past seven days,  Kim Kardashian made her way back to the top spot on the Hot 45 list while  Jennifer Aniston and  Brooklyn Decker both ate up the spotlight as they promoted their new movie "Just Go With It".
Let's see how this all played out.
Always one of the hottest commodities on the web, Miss Kardashian continued her eye-grabbing ways as she made headlines for being brought onstage and later kicked off during Prince's Madison Square Garden concert. Kim also looked stunning in a brand new spread as Cleopatra for the March 2011 issue of Harper's Bazaar.
Meanwhile, Miss Aniston and Miss Decker both did their expected duties in placing second and sixth, respectively, as the two beauties premiered their comedy caper "Just Go With It" - which hits theaters on Friday, February 11th.
The big mover and shaker of the week was  Ashlee Simpson, as the former "Melrose Place" star shot from obscurity to the seventh slot upon the shockingly sudden news that she's filed for divorce from Fall Out Boy rocker Pete Wentz.
As for the big drop,  Audrina Patridge slipped out of the spotlight, despite her appearance at the Heart Truth's Red Dress Fashion Show.