Who's the hottest star at Comic-Con so far?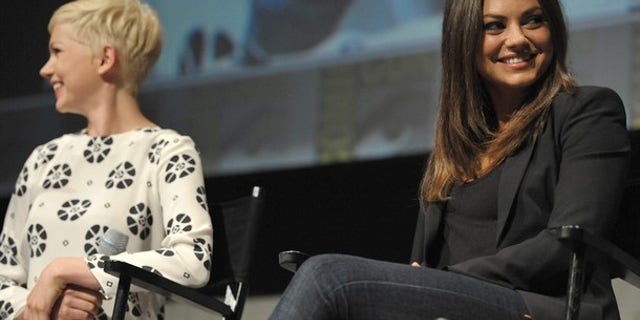 Every year, it seems like Comic-Con becomes less about comics and more about movie stars. This year is no exception, and so far, the annual convention has been dominated by "Twilight."
SODAHEAD SLIDESHOW: See the hottest stars at Comic-Con.
Have you already marked your calendar for November's premiere of "Breaking Dawn - Part 2"? Today's your lucky day ... Kristen Stewart, Robert Pattinson and Taylor Lautner were all on hand at Comic-Con, looking sexy in their respective ways and causing the usual fan frenzy.
PHOTOS: See the latest celebrity pictures to hit the Internet.
Are you a "Twilight" hater? You might prefer to see what A-listers like Mila Kunis and Michelle Williams are doing at Comic-Con. From K-Stew to Mila to Ashley Greene, let us know: Who's the hottest star at Comic-Con ... so far?