Who's the Hottest Rocker Wife?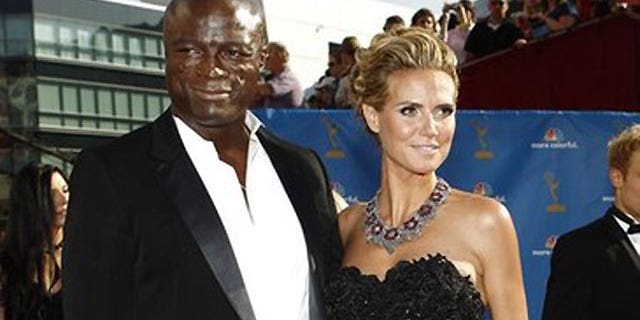 NEWYou can now listen to Fox News articles!
It's been said before, and we'll say it again: musicians always get the hottest chicks. And Seal is certainly no exception.
The blazing hot video for Seal's new song "Secret" features the singer and his supermodel wife, Heidi Klum, rolling around naked in what is supposed to suggest a private bedroom moment. We felt a little nosy just watching the clip!
After giving birth to four children, it's still obvious why Klum, 37, was once known as "The Body." And after five years of marriage, it's clear that the spark hasn't faded for 47-year-old Seal.
"The song, the movie, it's the story of our love," he told usmagazine.com.
SODAHEAD SLIDESHOW: See the hottest rocker wives.
But Klum has serious competition in the hot wife department. From Paulina Porizkova to Beyonce to Gwyneth Paltrow, tell us who you think is the hottest rocker wife.