Who's getting best presidential candidate interviews, Jimmy Fallon or Stephen Colbert?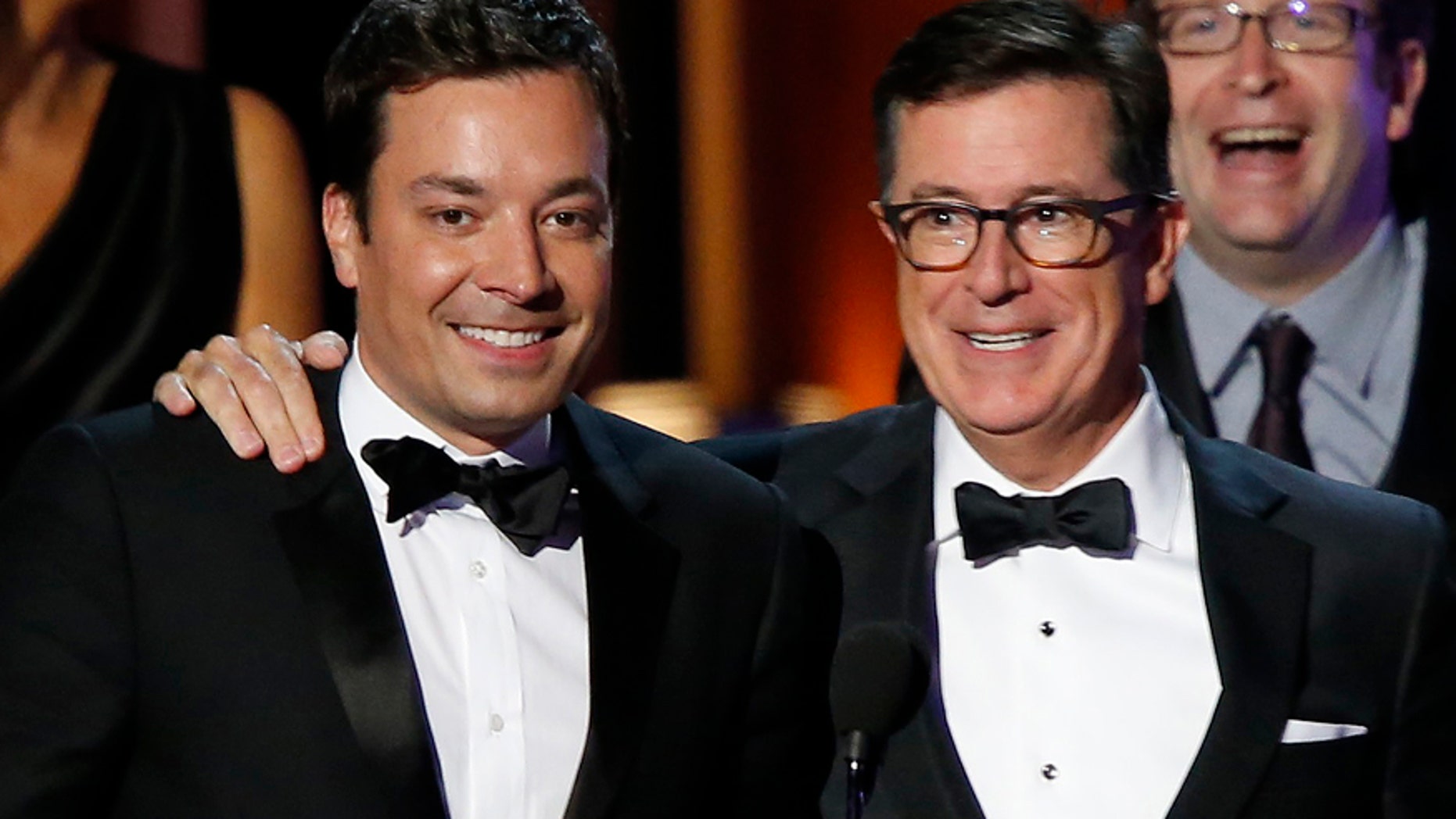 Stephen Colbert told his "Late Show" audience Monday night that as long as they are in his house, they will be courteous to his guests.
When the audience started booing Republican presidential candidate Texas Sen. Ted Cruz for his views on gay marriage, Colbert stepped in.
"Guys, however you feel, he's my guest, so please don't boo him," Colbert said.
Cruz was the latest candidate to join Colbert, who is the newest, and maybe most powerful, late night talk show host -- at least when it comes to politics.
FOX News 2016 Presidential Election Headquarters
"One of the reasons we're seeing Colbert taking the lead is they're booking these guests because Colbert's show is more cerebral, political, and civic-minded to begin with," said Robert Thompson, Director, Bleier Center for Television & Popular Culture at Syracuse University.
But don't count out "Tonight Show" host Jimmy Fallon.
Ted Johnson, Senior Editor at Variety and Radio Host of "PopPolitics" on Sirius XM, says Fallon has been getting the most attention, but expects Colbert to be the standout in the long run.
"He has more of a political bent than Fallon, and he's a bit more probing and, as we saw with the [Joe] Biden interview, was able to handle some pretty serious moments."
For every candidate, appearing on a late-night talk show not only opens up visibility to a large audience, it can also bring a sense of legitimacy to a campaign.
"Late-night TV viewers are an important segment of the electorate," says Thompson. "Every appearance further establishes your identity that you're out there. If you appear on Colbert or Wilmore, the implication is you must really be in the running, or you would not be on the show."
Another benefit of making a late-night talk show appearance is the large and lasting online reach it oftentimes generates, says Johnson.
"It's much more likely that a campaign will see a candidate's appearance [on a late-night show] circulated as a viral video the next day than a routine campaign appearance or a spot on a news channel," he says.
But an appearance alone is not enough to solidify an increase in the polls. Politicians have to 'wow' an audience to make the opportunity worthwhile and to generate positive buzz – something that doesn't come easy to all.
"No candidate has really stumbled yet, but I would have to say that Jeb Bush's appearance on the debut of 'Colbert' was a missed opportunity," says Johnson. "He seemed stuck a bit too much in 'campaign' mode and probably could have taken more opportunities at humor, like when Colbert made fun of the exclamation point on his logo."