Who will walk Meghan Markle down the aisle at the royal wedding if her father can't attend?
Following a bombshell report that indicates Meghan Markle's father will not be in attendance at her highly publicized wedding to Prince Harry on May 19, fans far and wide are wondering who will now walk the 36-year-old down the aisle.
As previously reported, it seems Markle's estranged father will not be joining them on the big day. Despite Kensington Palace announcement on May 4 that Thomas Markle would be there to walk her, a recent heart attack has called that announcement into question just days after he admitted that he participated in staged paparazzi photos.
"This is a deeply personal moment for Ms. Markle in the days before her wedding. She and Prince Harry ask again for understanding and respect to be extended to Mr. Markle in this difficult situation," a statement from Kensington Palace reads.
While the Palace refused to comment to Fox News one way or the other on whether Thomas will be able to make the big day on May 19, his absence would mean a big change to the wedding procession.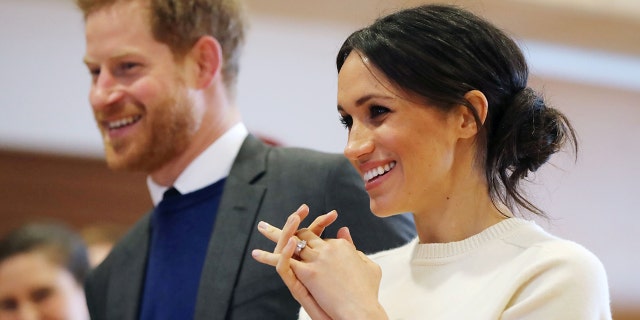 While the royals pride themselves on adhering to tradition, Markle's family life is a bit unconventional. The next logical choice to walk her down the aisle in the event her father can't attend would be a sibling.
Markle's half-brother, Thomas Jr., is likely out of the running after penning a hand-written note to Prince Harry urging him to call the wedding off before abruptly writing a second letter urging Markle to send him and the rest of the family a last-minute invite.
"Meg, I am very proud of you," he claimed. "I truly want you to have a great wedding day and [a] long future with Prince Harry. I'm sorry for venting my frustrations about [how] he should call it off, but I was disappointed and confused about not getting invited. I really only wish you the best.
"I remember a loving, caring, amazing girl who had a great family growing up and I know you're still that person inside. So whatever you decide is OK with me, maybe I'll see you there, with all of us. It can still be a royal wedding family reunion."
Markle's half-sister, Samantha Grant, has reportedly not spoken to her since 2014 and did not receive an invite to the royal wedding, making her an unlikely candidate as well.
The "Suits" star's mother will be in attendance, but according to reports from The Sun, many of the royals were allegedly not happy with the idea of breaking tradition with a mom and daughter routine and are instead favoring Prince William for the job.
With the ceremony just days away, there's unfortunately not a lot of precedent for such a situation. Both Princess Diana and Kate Middleton, Duchess of Cambridge, had their fathers present at their respective weddings.
As Newsweek notes, the only other example of a bride being without her dad to walk her down the aisle is Princess Margaret's 1960 wedding to Antony Armstrong-Jones.
Margaret's father had died before the nuptials took place, prompting Prince Phillip to take on the duty of walking her into the church. That could mean that Prince Charles, who has no official duties at the wedding at this time, could step in.
Sadly, until Kensington Palace reveals the status of Thomas Markle's invite, fans will just have to wait until May 19 to see who ends up walking Markle down the aisle at her royal wedding.
The Associated Press contributed to this story.