Who is the worst celebrity neighbor?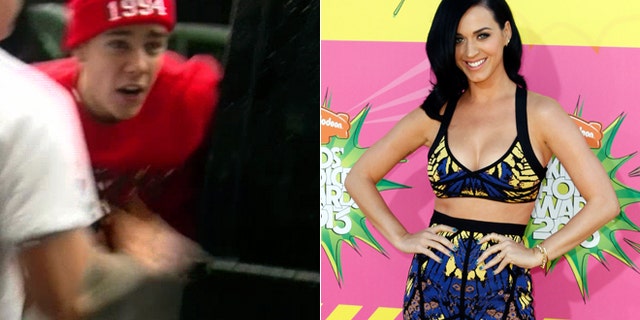 Thank your lucky (pop) stars that you don't live next door to Justin Bieber. A neighbor has accused the 19-year-old heartthrob of battery and disturbing the neighborhood.
And you probably don't want to borrow a cup of sugar from James Franco, either. The "Spring Breakers" actor isn't only a terrible Oscars host; he's also a noisy neighbor who leaves trash everywhere and hogs all the good parking spots, according to TMZ.
SODAHEAD SLIDESHOW: See the worst celebrity neighbors.
In 2011 Will Smith was forced to move his 53-foot double-decker "Men in Black 3" trailer and separate gym trailer to a private parking lot after New York City residents complained.
Last October, Katy Perry's West Hollywood neighbors complained that she and then-boyfriend John Mayer had "very loud sex, keep very late hours and like to turn up the tunes," Star magazine reported.
Beyoncé's neighbor claimed the singer "shattered his privacy" while filming the video for her song "Why Don't You Love Me." And Madonna was accused by a New York City neighbor of making too much noise while using her apartment as a rehearsal studio.
Chris Brown's neighbor accused him of blasting loud music, racing his dogs down the hall and parking his cars in handicapped spots, while Georgia residents have griped that the TLC reality show "Here Comes Honey Boo Boo" has portrayed tiny McIntyre, Georgia, in a bad light.
PHOTOS: See the latest celebrity pictures to hit the Internet.
From Justin Bieber to James Franco, let us know: Who is the worst celeb neighbor?