Where are they now: 'Gremlins' star Zach Galligan hopes he's in the movie remake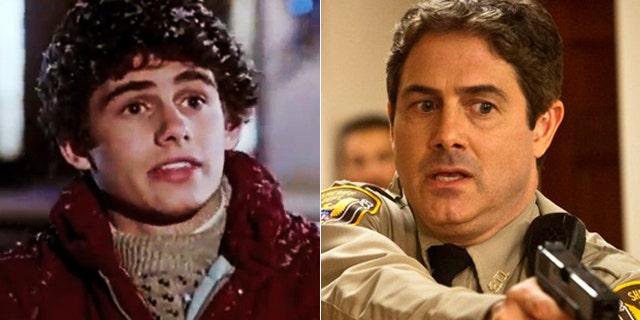 LOS ANGELES – It has been almost three decades since 1984's Steven Spielberg-produced "Gremlins" creeped into theaters and earned cult status, spawning a mammoth merchandising campaign hawking everything from video games and Gizmo dolls to breakfast cereals and trading cards.
So what became of the film's star, Zach Galligan, who won America's heart as Billy Peltzer when he was just 17?
"When 'Gremlins' first came out, it was mind-blowing. As a kid, you had everything you can imagine thrown at you all at once… club invites, dates, agency offers," Galligan told FOX411 Pop Tarts column. "But it's not easy to always make the right decisions, even people with a lot of industry experience don't always get it right. [Hollywood] is wildly fickle."
Galligan, now 49, admits that in hindsight, he should have moved to Los Angeles instead of staying in his native New York.
"When you're out of sight, you're out of mind," he explained. "My parents wanted me to go to Columbia University and get my degree, which I did… but in Hollywood, you have to strike when the iron is hot."
But Galligan's passion for acting has never waned, and over the years he has gotten several parts on TV shows like "7th Heaven" and "Law & Order" and films such as "Point Doom" and "Cut." And this weekend, he'll be back on the big screen again when the final installment of action/horror/comedy trilogy "Hatchet III" hits theaters.
He's also hoping he'll get the call for the rumored "Gremlins" re-boot.
Last month it was reported Warner Bros. and producer Jeffrey Katzenberg were making progress on the project. While Warner Bros. did not respond to a request for comment, Galligan said he'd love to return, maybe as Peltzer's school teacher.
"Fans like to see the originals come back," he said.
Galligan also suggests the filmmakers opt for an "edgier" Billy – perhaps Dane DeHaan (Jesse in HBO's "In Treatment") or Joel Courtney of "Super 8" fame. He also advised that the ending of the potential remake be changed.
"In this first one, I was supposed to save the day. But they changed it to the Gizmo and I didn't know until the first screening," he said. "I was sitting there all excited, only to discover I wasn't the hero. I was so annoyed. Instead this little fuzzy thing saves the day... I was stabbed in the back...So they need to give Billy something more to do there."