What happened to former 'Mummy' star Brendan Fraser?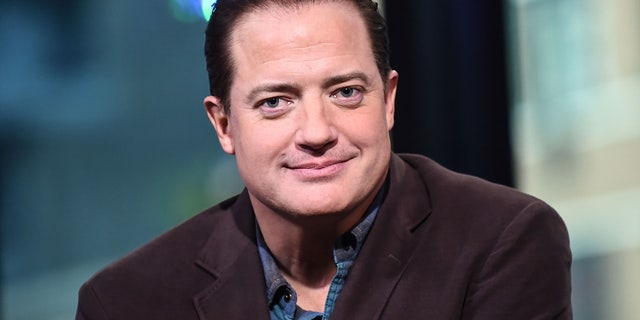 Amid a wave of scathing reviews for the new film "The Mummy," there's never been a better time to ask: What in the world happened to Brendan Fraser?
The former star of the original franchise is noticeably absent from the Tom Cruise-led reboot. In fact, Fraser's been generally absent from movies for quite a while now.
The 48-year-old actor enjoyed years of success following his breakout role in 1992's "Encino Man," but his career has taken a nosedive in recent years after a few bad movie choices.
'THE MUMMY' REVIEW: A THRILLING START TO THE DARK UNIVERSE'S MONSTER MASH
In the early to mid-'00s, Fraser was riding high on the back of box office hits like "Bedazzled," "The Quiet American," "Journey to the Center of the Earth" and "George of the Jungle."
But in 2008, he chose to do the third "Mummy" movie titled "Tomb of the Dragon Emperor."
It was a big mistake.
The movie was widely panned by critics, and put a dent in Fraser's previously stellar reputation.
But the real kicker came when he was dropped from "Journey to the Center of the Earth 2" in favor of Dwayne Johnson that same year.
What followed for the actor was a few independent movies, along with some voice parts in animations — and it's now been four years since Fraser appeared on the big screen.
'WONDER WOMAN' BURIES 'THE MUMMY'
In the meantime, he's appeared on TV series' including "The Affair" and "Texas Rising."
Unfortunately for Fraser, his financial woes have also become public fodder in recent years.
In 2013, the star had to petition the courts to reduce his spousal support sum to his ex-wife as he could no longer meet the annual payment of $900,000.
During the court battle, TMZ reported that according to documents Fraser filed in Connecticut, he made about $205,000 a month, paid just over $112,000 a month on professional expenses and was left with slightly more than $92,000 a month.
He paid $25,000 on child support, $5,200 for gardening and $3,000 on staff each month.
The documents showed Fraser's expenses had him losing just over $87,000 a month. His total assets were valued at just under $25 million.
But it's obvious fans still have love for the original "Mummy" star.
Last year, a change.org petition called "Bring Brendan Fraser back into film/television" amassed more than 46,000 signatures.
Luckily, the signatories appear to have gotten their wish: Fraser will next appear in director Danny Boyle's new series "Trust" alongside Hilary Swank and Donald Sutherland, to be released in 2018.
This article originally appeared in news.com.au.