Weinstein brothers stopped Mira Sorvino from being cast in 'Bad Santa,' director says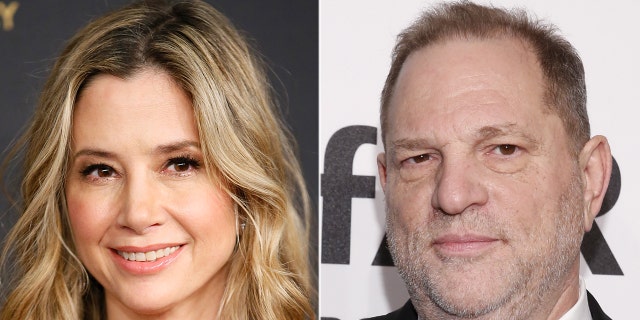 "Bad Santa" director Terry Zwigoff said the Weinstein brothers seemed to pressure him against casting Mira Sorvino in his movie, with the director's claim coming just hours after fellow director Peter Jackson said he was also barred from hiring actress Ashley Judd -- two new signs of retaliation against women who would go on to accuse Harvey Weinstein of sexual harassment.
"I was interested in casting Mira Sorvino in BAD SANTA, but every time I mentioned her over the phone to the Weinsteins, I'd hear a CLICK," Zwigoff tweeted Friday. "What type of person just hangs up on you like that?! I guess we all know what type of person now."
He added, "I'm really sorry Mira."
Harvey Weinstein, through his lawyer, pushed back on Zwigoff's claim in a statement to Entertainment Weekly.
"Mr. Weinstein denies speaking with Terry regarding casting. That was a Dimension film (Bob Weinstein) and Harvey had nothing to do with it," Weinstein's attorney said. Bob Weinstein, Harvey's brother, founded the Dimension Films production company.
BIGGEST CELEBRITY LOSERS OF 2017: FROM HARVEY WEINSTEIN TO BEN AFFLECK
Zwigoff's comment came just hours after Stuff, a New Zealand website, published an interview with Oscar-winning director Peter Jackson who said the Weinsteins told him not to hire Sorvino and Ashley Judd. Jackson called it a "smear campaign."
"I recall Miramax telling us they were a nightmare to work with and we should avoid them at all costs. This was probably in 1998," Jackson told Stuff. "At the time, we had no reason to question what these guys were telling us — but in hindsight, I realize that this was very likely the Miramax smear campaign in full swing."
Reps for Harvey Weinstein also denied Jackson's claims and said the Weinstein brothers "had no input in casting whatsoever" for "Lord of the Rings," according to Entertainment Weekly. Weinstein also said he did not blacklist Sorvino and cited her work in "Mimic" as proof.
Sorvino tweeted on Friday shortly after the Stuff report came out that she "burst out crying" reading the article.
"Just seeing this after I awoke, I burst out crying. There it is, confirmation that Harvey Weinstein derailed my career, something I suspected but was unsure. Thank you Peter Jackson for being honest. I'm just heartsick," she tweeted.
Weinstein has been accused of sexual misconduct, including rape, by several women, prompting his own company to fire him. The disgraced movie mogul sought treatment and rehab outside of California.