'Weeds' star Mary-Louise Parker's nanny arrested for stealing thousands, report says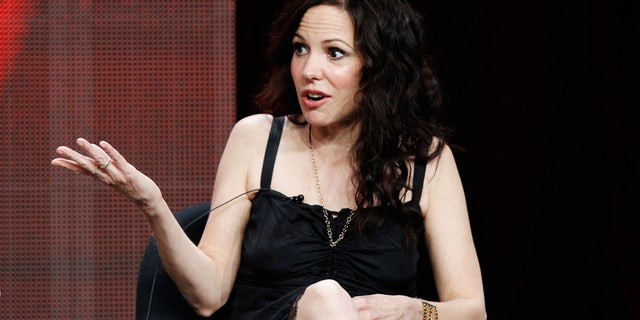 NEWYou can now listen to Fox News articles!
A Brooklyn nanny was busted after she withdrew thousands from actress Mary-Louise Parker's debit card for herself, law enforcement sources told the New York Daily News.
Amanda Hoston-St. Louis was supposed to use the 52-year-old's debit card and PIN number to go shopping for the star's children. However, the bank notified Parker about the recent massive withdrawal.
The publication added police arrested the 33-year-old on Monday and is charged with several counts of identity theft, grand larceny, and criminal possession of stolen property.
A criminal complaint accuses Hoston St. Louis of making two withdrawals since April, each totaling more than $3,000. However, sources insisted she's been linked to more than $30,000 in transactions dating back to 2015.
The "Weeds" actress, who is from South Carolina, lives in Brooklyn with her teenage son and a young daughter, whom she adopted from Ethiopia in 2007. She listed the nanny in the acknowledgements of her 2015 memoir, "Dear Mr. You."
Hoston-St. Louis was arraigned in Brooklyn Criminal Court Tuesday and released without bail.