Wanda Jackson details her relationship with Elvis Presley, becoming a country music sex symbol
Country singer Wanda Jackson was hesitant to explore a new genre of music that was becoming all the rage among teenagers. Fortunately, she had some lessons from Elvis Presley to help her along the way.
While the Mississippi-born crooner would go on to become the hip-swiveling king of rock 'n' roll, his former girlfriend would thrive on her own as the tantalizing rockabilly queen. The Oklahoma native, now 80, is a celebrated music icon and a Rock & Roll Hall of Famer who still tours and continues to captivate new, younger fans. She chronicled her adventures in a new memoir, titled "Every Night is a Saturday Night."
Fox News spoke with Jackson about dating a then-unknown Presley and how she seduced audiences with her racy looks.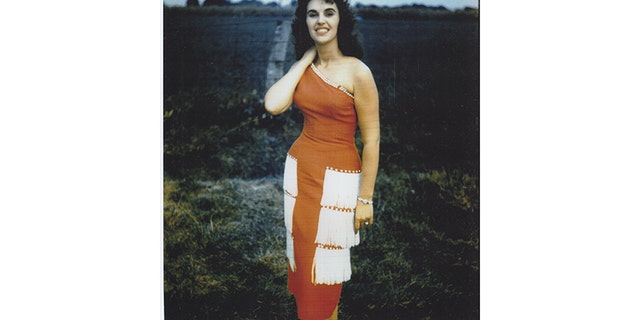 Fox News: How were you discovered by fellow country singer Hank Thompson?
Wanda Jackson: I had a radio program. Somebody had said to him, "Have you ever heard of this little gal?" So he heard me off in my radio show. And he stopped, called me right afterwards and asked me to sing with his band. Of course, he was my very favorite and he still is. I was so excited, but I said, "Mr. Thompson, I would love to come sing with your band, but I gotta ask my mother." He said, "Well, how old are you?!" By that time I was 15. So he said, "I thought you were older than that! Come on down if you can."
So that started a long relationship with Hank, a friendship through all the years. He helped me get my first contract. I always wanted to be on Capitol because that's the label he was on. So I thought they must be the best. When Hank went back to Capitol, [country record producer] Ken Nelson said, "We don't sign anyone who's underage."
They had some problems with one of the girls they had signed. So it's not like they were going to do that anymore. Then Ken Nelson said, "And besides that, girls don't sell records." [But] then, when I became of age, Capitol Records did sign me.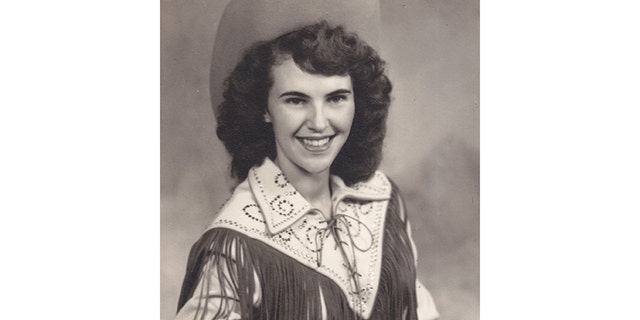 Fox News: Tell us about your relationship with Elvis Presley.
Jackson: He asked me to be his girl and I had his ring. I wore it around my neck for about a year… But I lived in Oklahoma and he lived in Tennessee. So we didn't see each other except on the tours that we did together. My daddy traveled with me. He wouldn't let me go out with guys usually. But he liked Elvis really well.
He knew Elvis was a gentleman. So he would let me go out with Elvis to a movie or for a burger afterward. Then it wasn't long until he became so popular that we couldn't go out after the show. When they would see that pink Cadillac, they knew Elvis was in there! So it got hard to get together. We were together until the first part of 1957. Then he went to Hollywood to start his film career.
Fox News: How did you and Elvis meet?
Jackson: After I graduated from high school, I had a couple of songs by that time. I was ready to go on tour. I'm an only child, so daddy decided he should go with me. So for the first couple of nights, we toured with a guy named Elvis Presley. I've never heard of him. That was in 1955.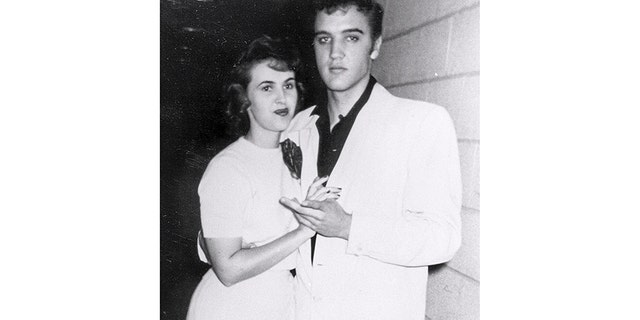 Fox News: How did Elvis encouraged you to sing rock 'n' roll?
Jackson: The thing that Elvis did for me was giving me the courage to sing this new music, like he was doing. I would tell him, "I can't do that Elvis because I'm just a country singer! Besides, I'm a girl. I can't sing that stuff." And he said, "I know you could if you try." He made me promise that I would try. I kept my promise. When I moved to Capitol Records, that's when I recorded one of my first rock 'n' roll songs, "I Gotta Know." It was especially written for me. It has a little bit of a country kickoff.
It was a transition song for me. I recorded a lot of rock 'n' roll songs. They mostly had to be cover songs because nobody thought a girl's point of view would sell… I began writing stuff and they all did well… Seems like I always had to be pushed a little bit.
Fox News: Whatever happened to Elvis' ring?
Jackson: I have it! My mother made sure she held on to it for me. She figured I wouldn't keep it or something. But she did. She's got a little note in there and it says it was given to me by Elvis in 1955. Come to think of it, I guess it didn't take us long to like each other! We had a lot in common. He took me to his home. We sang and played records. He showed me what he does to a rock song.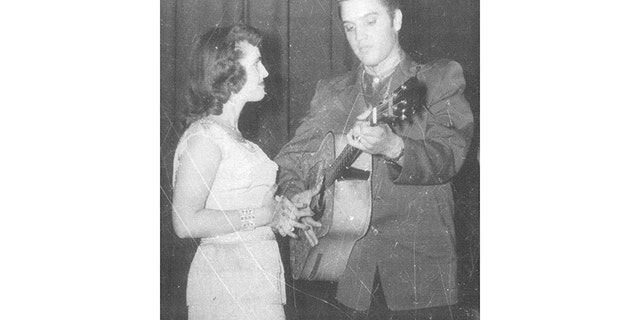 So I have to admit, I had a good teacher. Once I recorded rock 'n' roll, I loved it. I knew I could sing it. After I tried it, I thought, "Boy, I found a home!" That's why I recorded so much of it. For a good while, we'd put country songs on one side of the single and a rock song on the other, hoping to get air play from one or the other. We were then doing my albums that way… people liked them.
Fox News: You gave country music sex appeal. How did you manage that?
Jackson: You have to realize, back then, all the girls wore what was called "cowboy suits." Full skirts with maybe some fringe on it, a shirt and maybe a cowboy hat… I just never did feel comfortable with those big ol' heavy boots, the hat and the guitar around me… I was already wearing tight skirts and heels.
I thought, "I need to dress more like a lady. I need more glamour." We came up with tight skirts, silky fringe and high heels. I was a big fan of Elizabeth Taylor and Marilyn Monroe. So I wanted to dress up like they did. Also, I thought, I was covering up my assets, with the guitar and all that garb on! I was like a bird out of a cage once I got my look down.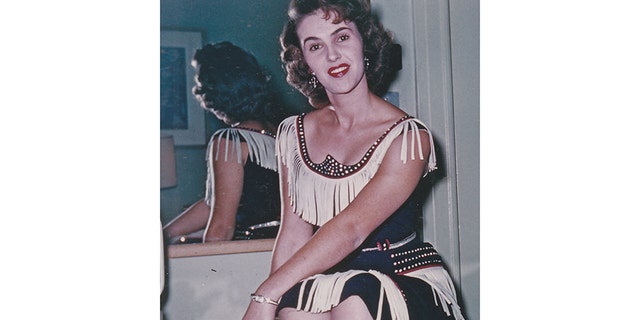 Fox News: How was it touring with Jerry Lee Lewis and Johnny Cash?
Jackson: The wild men? Well, my dad didn't let me hang out with the guys during the tours… but I heard about their antics. And there were a lot! But they were great guys. They were my buddies. I liked them. But I did not get involved in their antics. My reputation stayed intact!
Fox News: You refused to return to the Grand Ole Opry for 50 years. Why?
Jackson: They wouldn't let me go on stage in the dresses like I was wearing. So I had to put a jacket on and it broke my heart because I designed a special dress just for them and it was so pretty. But I couldn't go on stage showing my shoulders… Elvis had a worse experience. They didn't like his style of performing. And he said, "I'm never coming back." And he never did. I said the same thing. When I did go back, I wasn't dressing that way anymore. At 80, you can't be so skimpy. You have to do a bit of covering up… It all worked out fine.
Fox News: You became a born-again Christian in 1971. Were you ever worried this would impact the way fans saw you?
Jackson: I wasn't too afraid because I knew the songs I was doing were OK. Regardless of how rambunctious everyone thinks I was back then, I was always a lady. I was taught how to present myself and how to act. So I didn't have much trouble with that.