'Walking Dead' Season 8 shuts down production for Irma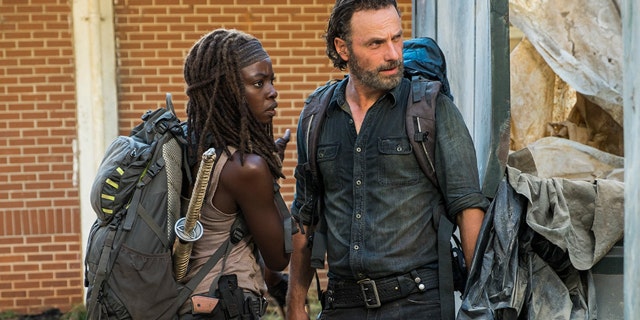 "The Walking Dead" is shutting down production on Season 8 once again, this time due to extreme weather conditions heading to its Atlanta, Georgia set.
According to The Hollywood Reporter, production on the zombie drama has been temporarily shut down in anticipation of inclement weather from Irma, which has been downgraded from a Category 5 hurricane to a tropical storm. Fortunately for fans of the series, the shutdown seems to be temporary and a decision on whether or not to resume production is expected to come later tonight or early tomorrow.
The call to shutter production reportedly came after the state's governor, Nathan Deal, declared a state of emergency that includes 159 counties in the state.
This isn't the first time that production on "The Walking Dead" Season 8 has shut down temporarily. In July, the Atlanta, Georgia set faced tragedy when stuntman John Bernecker died after an on-set accident. The decision was made to temporarily shut down production to address safety concerns and out of respect for the departed. The producers paid tribute to Bernecker at the San Diego Comic Con, where they later debuted the below trailer for the new season.
No one from AMC was immediately available for comment.