Victoria Beckham admits she regrets breast implants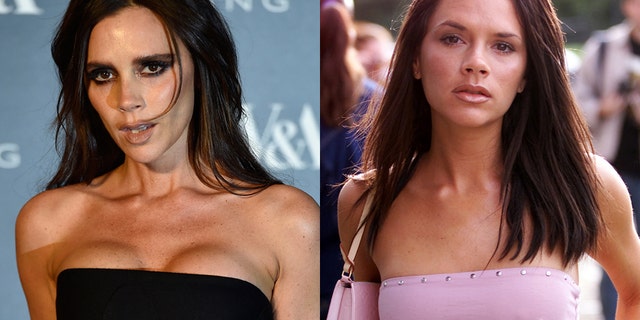 NEWYou can now listen to Fox News articles!
In a letter to her 18-year-old self, Victoria Beckham is opening up about a plethora of issues – even her plastic surgery.
Published in British Vogue, the former Spice Girl admitted she regrets having breast implants.
"And I should probably say, don't mess with your boobs. All those years I denied it – stupid. A sign of insecurity. Just celebrate what you've got," she writes,
The fashion mogul offers her younger self candid advice on years of self-doubt and insecurity about her weight and skin.
"Your complexion will sort itself out (in fact you will launch your own make-up brand); as soon as the Eighties are over, your perm will die down, and your weight will settle itself… learn to embrace your imperfections – that is what I want to tell you. Let your skin breathe; wear less make-up."
After 17 years of marriage to iconic soccer star David Beckham, she says "Love at first sight does exist."
She tells the sweet story of meeting her husband at the Manchester United players' lounge and admitting to be a little drunk, but taking note of his "cute smile."
About her marriage she writes, "Always make time for each other. Because if you don't, everything will revolve around the children and I'm not sure how sexy that is!"
Beckham also writes about her relationship with fame, making peace with the paparazzi, and using her celebrity to her advantage.
"One day you will have the privilege to campaign on behalf of the United Nations to end mother-to-child transmission of HIV and AIDS in Africa."
The Beckhams have four children -- Brooklyn, 17, Romeo, 14, Cruz, 11, and Harper, 5.