VH1's New 'Sex & the City' Reality Show: For 'Big Women' Only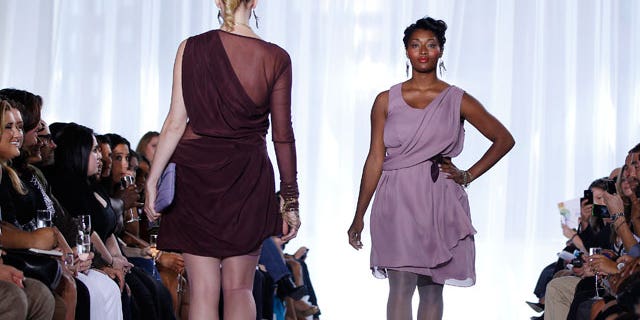 Do "big girls" have more fun than the likes of Carrie, Miranda, Charlotte and Samantha? Well, that's what a new reality show is trying to prove.
Pop Tarts has learned that VH1, in association with Doron Ofir Casting and Left Right Productions, is now casting "the hottest, most bodacious, voluptuous single women in Los Angeles" for a brand new docu-series that will show "a long-awaited glimpse into the ultra-fab world of big girls!"
According to the casting release, "skinny bi**hes need to step aside" as this series is strictly for gals who "have their cake and eat it too."
But this is certainly no weight-loss promotion program like "The Biggest Loser" or dating-related show like "More to Love."
"There have been shows to spotlight bigger women, but there has never been a show to celebrate being a woman in a body type that they are totally comfortable with," casting agent Doron Ofir told us. "This is going to be the 'Sex & the City' from big girls' perspectives."
And even in an industry that's typically associated with skin and bone, there is no limit on how 'big' one can be for the small-screen show.
"I would say plus-sized and up, but I'm really looking for 5-6 girls that are organically interconnected with personality and a story," Ofir continued. "We want girls with active social lives, a sense of style, who are dating, who love to raise the roof and are unapologetic about who they are and their size."
On that note, the show's main aim is to glorify the fuller female frame.
"Time to show the world that big girls have more fun," added Ofir. "Big girls don't cry… they freakin' party!"