Valentine's Day duo: Reimagined steak and potatoes dinner for two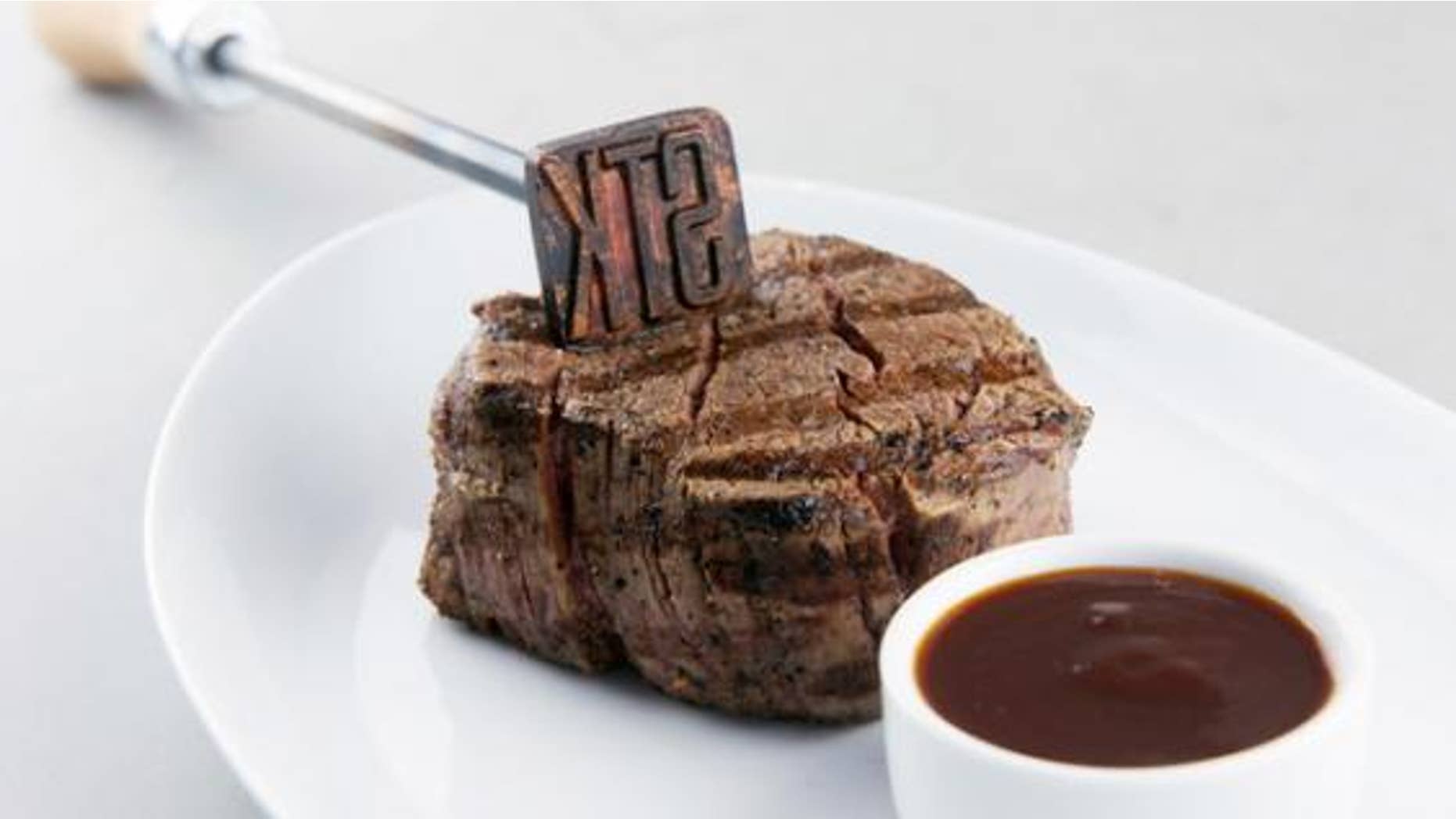 Recipes provided by Chef Bradley Day with STK Downtown:
Recipe 1: Ribeye & STK Bold Sauce
STK Bold Sauce:
Yields: 2 cups
Cook time: 15 minutes
Ingredients:
1 red onion, peeled and diced
1 cup brown sugar
1 oz canned anchovies, strained and pureed
¼ cup tamarind paste
1 Tbsp chili flakes
1 cup red wine vinegar
1 tsp fresh garlic crushed
1 cup ketchup
1 piece star anise
1 Tbsp blended oil
1 Tbsp sriracha
1 each fresh lemon, juiced
1 Tbsp Worcestershire sauce
Directions:
• In a small sauce pan, sweat the onions in blended oil until translucent
• Add the crushed garlic and brown sugar, stir until the sugar is melted.
• Add remaining ingredients and simmer for 10mins.
• Blend together in a blender and store in a suitable container.
Recipe 2: Skirt Steak & Chimichurri
Chimichurri Sauce:
Yields: 2 cups
Ingredients:
1 bunch parsley, rinsed, picked (no stems), finely chopped
½ bunch oregano, finely chopped
½ each red onion, finely chopped
5 each garlic cloves, finely chopped
1 cup extra virgin olive oil
1each fresh lime, juiced
1Tbsp white wine vinegar
1 tsp red chili flakes, ground
Directions:
• Combine all ingredients. Add the vinegar, chili and lime juice mixture ONLY prior to use, so it doesn't turn the herbs a brown color.
Recipe 3: Creamy Yukon Potatoes
Yields: 4 orders
Cooking time: 15 minutes
Ingredients:
1 large peeled Idaho potatoes
2 large peeled Yukon Gold potatoes
1.5 cups heavy cream
2 Tbsp unsalted butter
1Tsp Kosher Salt
Salt and white pepper to taste
Directions:
• Cut all the potatoes into quarters
• Place cut potatoes into a suitable sauce pan and cover with cold water, season with kosher salt
• Cut on a medium flame until the potatoes are soft enough to put a knife though without falling apart.
• Drain the potatoes in a collider remove all access water
• Place the cream and butter together in a new suitable sauce pan, cook on medium heat, until the butter has melted, simmer
• While the cream mixer is cooking, transfer the potatoes into a mixing bowl and mash with a whisk
• Pour the hot butter and cream mixture over the potatoes and keep whisking until a smooth paste.
• Season with salt and
• Salt and white pepper to your tasting.
Recipe 4: Baked Potato
Yields: 4
Cooking time: 15 minutes
Ingredients:
4 large russet potatoes
Canola oil to coat
Kosher salt
Directions:
• Heat oven to 350 degrees and position racks in top and bottom thirds.
• Wash potato (or potatoes) thoroughly with a stiff brush and cold running water.
• Dry, then using a standard fork poke 8 to 12 deep holes all over the spud so that moisture can escape during cooking.
• Place in a bowl and coat lightly with oil.
• Sprinkle with kosher salt and place potato directly on rack in middle of oven. Place a baking sheet on the lower rack to catch and dripping
• Bake 1 hour or until skin feels crisp but flesh beneath feels soft.
• Serve by creating a dotted line from end to end with your fork, then crack the spud open by squeezing the ends towards one another. It will pop right open. But watch out, there will be some steam.