Uma Thurman's Stalker Accused of Trying to Contact Her, Despite Order of Protection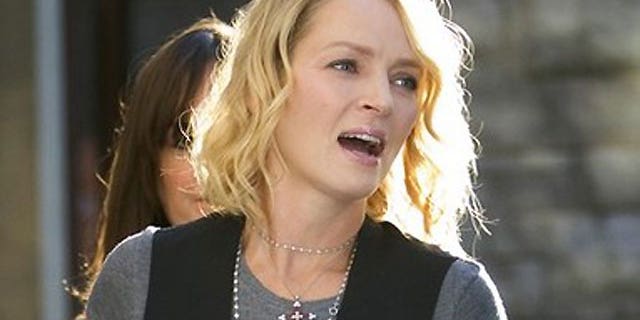 Uma Thurman's stalker, Jack Jordan, has allegedly struck again, two years after he was convicted of putting her through years of torment, the New York Post reported Tuesday.
Jordan, convicted of stalking and harassing the Hollywood star in 2008, allegedly made phone calls to her office and cell phone last week.
Jordan is said by law enforcement sources to have called her office and spoken to her assistant Friday night.
The next day, he allegedly called Thurman's personal cell phone, which her assistant also answered.
Jordan allegedly said Thurman's Swiss businessman boyfriend, Arpad Busson, was "not good enough" and "she should marry me."
It is believed Jordan, who spent four months in jail and now lives in Maryland, violated an order of protection, but has yet to be charged.
New York City Department of Probation spokesman Ryan Dodge said they were "investigating and will take appropriate action."
Thurman's rep did not respond to a request for comment.
Click here to read more from the New York Post.