UFC fan Demi Lovato would love to get into the octagon, trainer says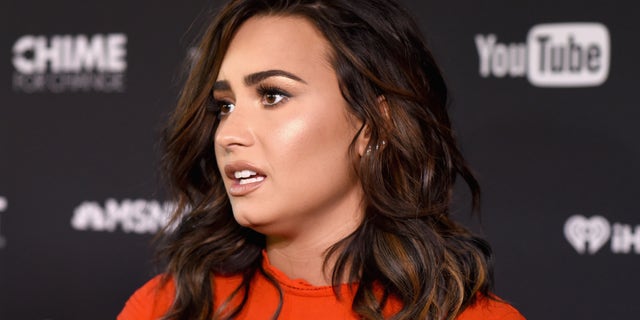 It's no secret that Demi Lovato is a huge fan of the UFC.
She has gone to several bouts to root for former champion Ronda Rousey and has shared several videos of her own personal MMA training.
Could a fight inside the octagon be in the "Confident" singer's future?
Jay Glazer, owner of Unbreakable Performance Center where Lovato has trained for months, told TMZ Sports that the one-time Disney star wants to try her hand in a real fight.
"She's brought it up to us a million times," Glazer said. "She throws elbows better than most of the UFC guys that come in here."
He added, "She's definitely one of our fighters without a doubt."
While to most people it might seem farfetched as an aspiration for the 24-year-old pop singer, Glazer doesn't think so.
"She has the mind-set. I wish I could bottle up her mind-set and sell it to all the guys in the UFC and Bellator," he said. "She's a bad little lioness. Don't mess with her."
Lovato has announced that she wants to take a break from music in 2017 – maybe she will fill the void with MMA.
Like us on Facebook
Follow us on Twitter & Instagram