Tyra Banks Praises 'Top Model' Contestant Who Boasts Smallest Waist in the World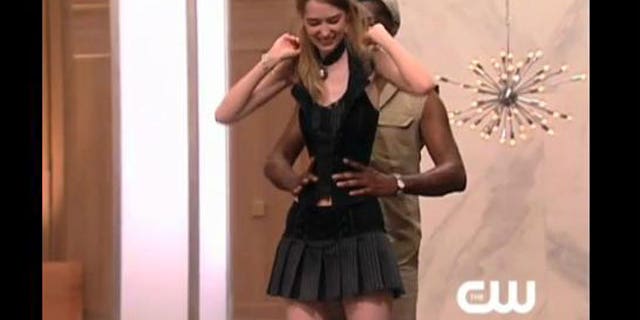 Known as one of the top advocates for images of realistic women in the media, "America's Next Top Model" host Tyra Banks has come under fire for promoting images of a woman with a shockingly thin waist in commercials for the hit reality show's upcoming season.
In an ad for the show, Banks and her co-hosts gape at a 6'2'' model with a waist so small, a man's hands could touch while wrapped around it.
"There's something about her I like," AOL's PopEater quotes Banks as saying. The woman proudly boasts that she has the "smallest waist in the world."
SLIDESHOW: Is Voluptuous the New Black?
Later, host Jay Emmanuel jokes that another host will be dieting on "tic tacs and watercress for the rest of the season." Banks is seen smiling and praising the girl for her height and frame.
The ad comes on the heels of plus-size model Crystal Renn coming under fire for losing a significant amount of weight and fashion retailers airbrushing her down to a size that is drastically smaller than what she has become famous for.
Banks has featured plus size models on several seasons of the hit show, including Whitney Thompson, who won the coveted title in 2008. Banks has been criticized for her own weight fluctuations, to which she told her critics in 2007, "kiss my fat a**"