Tyler Perry Scores With 'Bad'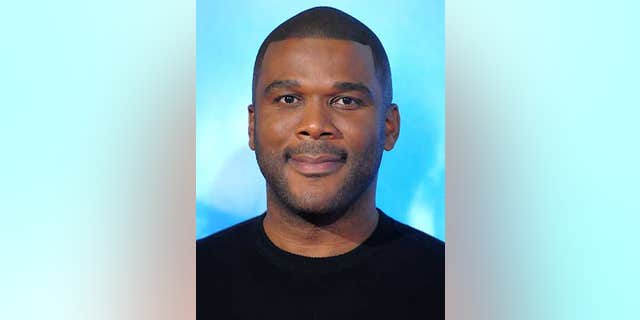 LOS ANGELES – Being bad is good for Tyler Perry, whose latest movie, "I Can Do Bad All By Myself," opened at the top of the box office this weekend with more than $24 million.
The Lionsgate comedy stars Oscar nominee Taraji P. Henson ("The Curious Case of Benjamin Button") as a hard-drinking nightclub singer forced to care for her delinquent niece and nephews. Besides directing and writing the film, based on his stage play of the same name, Perry co-stars as his brash, cross-dressing alter ego, Madea.
It's Perry's second film this year to open at No. 1. In February, "Tyler Perry's Madea Goes to Jail" debuted at the top spot with $41 million, which stands as the biggest opening of his eight films.
"Tyler Perry has a special way of speaking to his audience, and it's unbelievable," David Spitz, Lionsgate's executive vice president and general sales manager, said Sunday. "He always knows what his audience wants, and I never underestimate him."
Spitz said the presence of the popular Madea character, plus a cast that included Henson, Mary J. Blige, Gladys Knight and Pastor Marvin Winans, helped put the movie on top. It also had the best critical reception of all of Perry's films, with 58 percent positive reviews on the Rotten Tomatoes Web site.
Perry, who's known for his productivity, has the sequel "Why Did I Get Married Too" coming out next spring. And in a rare adaptati," $24.03 million.
2. "9," $10.9 million.
3. "Inglourious Basterds," $6.5 million.
4. "All About Steve," $5.8 million.
5. "The Final Destination," $5.5 million.
6. "Sorority Row," $5.3 million.
7. "Whiteout," $5.1 million.
8. "District 9," $3.6 million.
9. "Julie & Julia," $3.3 million.
10. "Gamer," $3.15 million.