Two future kings attend Pippa's wedding but no sign of Meghan Markle at the ceremony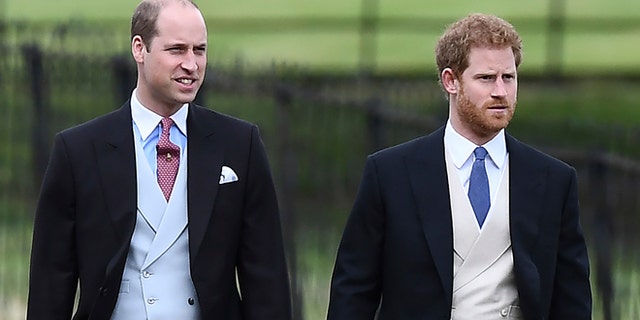 There were spring weddings all across England on Saturday, but only Pippa Middleton's nuptials featured two likely future British kings on the guest list.
That would be her brother-in-law, Prince William, and her nephew, Prince George.
Prince Harry was at the church as well — without his girlfriend, the American actress Meghan Markle — along with Pippa's sister Kate, the Duchess of Cornwall, and Princess Charlotte.
A source told People that Harry, 32, and Markle, 35, were both in attendance at the private evening reception.
George, 3, was a page boy, and Charlotte, 2, a bridesmaid. Both were on their best behavior throughout the ceremony.
Other guests included the groom's brother, reality TV star Spencer Matthews, with his friend Donna Air, tennis great Roger Federer and his wife Mirka and Princess Eugenie, the daughter of Prince Andrew.
There's speculation that Harry may escort Markle to the private reception planned for Saturday afternoon. No official guest list has been released.