TV Host Gary Collins Wanted in Hit and Run, Report Says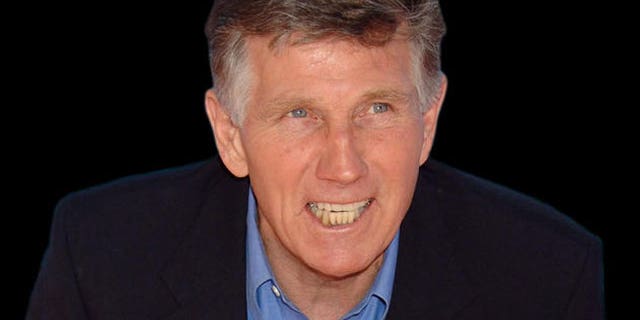 NEWYou can now listen to Fox News articles!
TV Host Gary Collins is accused of plowing into the back of a woman's vehicle Tuesday before leaving the scene of the accident, according to a report from the Clarion Ledger.
Police tell the Mississippi news site that Collins, a former Miss America pageant and "Hour Magazine" host, is under investigation for an accident that occurred in Jackson, when he struck Cheryl Hales, 40, at a traffic light. According to the Ledger, Hales was waiting at a red light when a Jeep, believed to be driven by Collins, plowed into the back of her sedan, injuring her and her child.
Jackson officer Colendula Green said Thursday police are waiting for a judge to sign off on a warrant for his arrest.
Hales and other witnesses were able to record the license plate number of the vehicle, which was traced back to 71-year-old Collins.
TMZ reports that Collins was driving around 40 MPH when he struck the vehicle. Collins then got out of his car "clearly intoxicated," threw his hands up in the air and asked "What are we waiting for?" TMZ reports.
This is not Collins' first brush with driving under the influence. The host has been arrested three times for DUI in the last ten years and was convicted twice, TMZ reports. In 2007, a man died in an incident involving Collins. Although he was determined not to be at fault, he pleaded no contest and served 4 days in jail, TMZ reports.
Collins is married to Mary Ann Mobley, an actress and former Miss America.
The Associated Press contributed to this report.