Trump not welcome on Ellen DeGeneres' show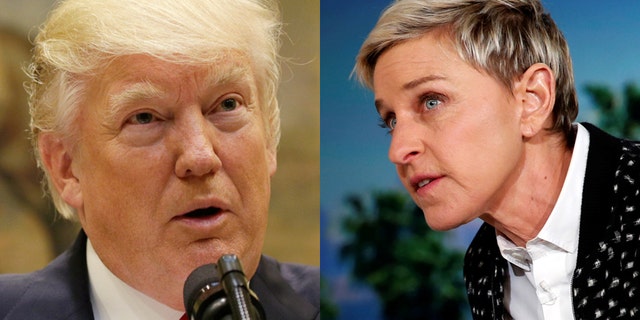 Don't expect to see Trump on the "Ellen DeGeneres Show."
Ellen Degeneres told "Today's" Matt Lauer she is not interested in inviting the president to appear on her talk show.
"Um, no," the comedian told Lauer when asked if she would invite Trump to talk to her. "Because I'm not gonna change his mind. He's against everything that I stand for."
The 59-year-old, who has had Hillary Clinton and Presidents Barack Obama and George W. Bush on her show, also spoke about the time she met Trump, long before he became president.
"I don't know him," she said before adding, "I mean I know him from 'Celebrity Apprentice' because when we first started this show, I think Season 1 or 2, we went out there and we filmed something with him and so I flew in his helicopter and did a bit with him. So I knew him then [but] I have not spoken to him since he's run for president or become president."
Lauer appeared on DeGeneres' show earlier this week and she asked the journalist what he thought about Trump's "war on media."
"I think it's something that he goes out and he says in front of a crowd of supporters and it gets a great reaction," Lauer said. "He doesn't hate the media. As a matter of fact, he's someone who has loved the media more than most people."