'True Blood' actor Nelsan Ellis died of heart failure due to alcohol withdrawal, family says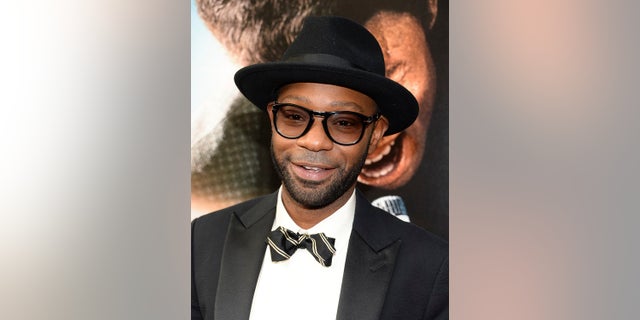 "True Blood" actor Nelsan Ellis' family said on Monday that the star died Saturday from heart failure due to complications from his "withdrawal from alcohol."
Ellis's family released a statement through manager Emily Gerson Saines to The Hollywood Reporter stating: "Nelsan has suffered with drug and alcohol abuse for years. After many stints in rehab, Nelsan attempted to withdraw from alcohol on his own. According to his father, during his withdrawal from alcohol he had a blood infection, his kidneys shut down, his liver was swollen, his blood pressure plummeted, and his dear sweet heart raced out of control."
The Illinois-born actor died at age 39 after four days in the hospital, according to the statement from his family.
'TRUE BLOOD' ACTOR'S DEATH: HOW HEAVY DRINKING CAN DAMAGE HEART HEALTH
The American Addition Centers says cutting off alcohol "cold turkey" should not be done without a medical supervisor present or it could cause health problems, even lead to death.
"Alcohol withdrawal can be fatal, as the brain and central nervous system experience a rebound after being suppressed by alcohol repetitively for an extended period of time," according to American Addiction Centers. "Sudden removal of the central nervous system depressant can be life-threatening."
Ellis' family statement ended with: "Nelsan was ashamed of his addiction and thus was reluctant to talk about it during his life. His family, however, believes that in death he would want his life to serve as a cautionary tale in an attempt to help others."
The actor, who studied at Oxford University and Columbia College in Chicago before attending Julliard, famously played the role of Lafayette, a gay short order cook, on the HBO drama from 2008 to 2014. More recently, Ellis appeared in the CBS detective series "Elementary." He was also a playwright and a stage director.
HBO released a statement stating the network was "extremely saddened" by Ellis' death.
"Nelsan was a long-time member of the HBO family whose groundbreaking portrayal of Lafayette will be remembered fondly within the overall legacy of 'True Blood,'" the statement said. "Nelsan will be dearly missed by his fans and all of us at HBO."
The Associated Press contributed to this report.