Tribeca Film Festival: Grant Shines Spotlight on American Latino Filmmakers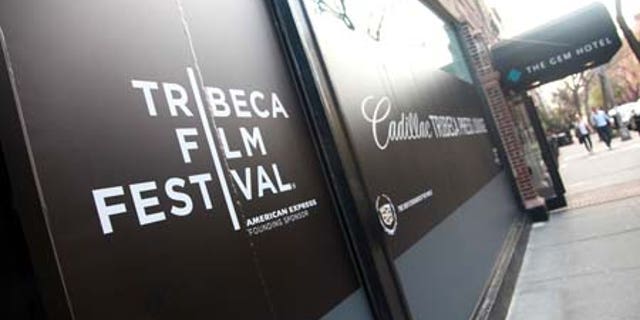 The Tribeca Film Festival has long been a draw for Latin American filmmakers to showcase diverse and unique perspectives through their movies.
That stage, historically less accessible to American Latino artists who struggle with finances, might be a bit more attainable to at least one U.S. Hispanic filmmaker.
The Tribeca Film Festival, along with beer giant Heineken Inc., has announced a $10,000 grant for an American Latino filmmaker. The award, Voces Grant, will be announced in September.
For Washington Heights native, Leopold Vásquez, the grant offers a shot at creating his work on a level playing field.
"I did a small, short film a few years back and I couldn't finish it at the time because of funding," says Vásquez, who is the CEO and founder of The Sound of Art, a company that connects artists and buyers through traditional and non traditional mediums. "This program would have made a world of a difference. It's great!"
Vásquez, however, said for the award to have a true impact, it has to be given to the right person.
"If chosen correctly, the person can change the perspective of how people see Latinos," he said.
Organizers said the grant is geared toward a group that's rarely heard.
"This audience is not heard enough," said Ryan Harrington, director of documentary and programming at the Tribeca Film Institute. "There are so many voices out there about education and entertainment not being heard in mainstream media. Right now it doesn't feel inclusive."
Carolyn Concepción, a brand manager at Heineken, said the funding could go a long way toward supplementing an artist's work.
"The value of those resources will be invaluable," she said.
Submissions open for the grant in September and we will announce the winner at the 2012 Tribeca Film Festival.
Adel Morales, who sits on the advisory board for the New York Chapter of the National Association of Latino Independent Producers, says the grant "is long overdue."
"This is what we've been waiting for," Morales said. "Yes, there is Sundance and the HBO New York International Latino Film Festival, but other than that, there's nothing quite like this for Latinos."
Morales added that the grant will give artists an opportunity to show Latinos in a different light.
"[Filmmaking] has to go in the direction of being more mainstream," said Morales. "It has to be hipper, younger. We will see less migration stories. Our generation is going to speak less Spanish but still have films with elements of Latinos in them."
Vásquez, too, said the grant could open the door for countless American Latino filmmakers, unhindered by lack of finances, to share their work.
"We are dying to tell, and have someone do justice, to our stories," he said.
You can reach Alexandra Gratereaux at: Alexandra.Gratereaux@foxnewslatino.com or via Twitter: @GalexLatino
Follow us on twitter.com/foxnewslatino
Like us at facebook.com/foxnewslatino