Tracy Morgan contemplated suicide after fatal accident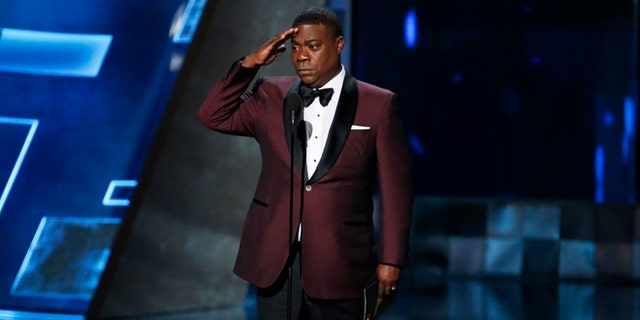 NEWYou can now listen to Fox News articles!
The accident that nearly killed Tracy Morgan didn't just leave him physically broken, it made him question whether he wanted to be alive.
"I said, 'If my funny ever went away, I'd die,'" the comedian recently told Rolling Stone. "And I thought I was going to die for a long time. My thoughts — I was in a very dark place. I was sitting right here, contemplating suicide. I couldn't walk."
Click here to subscribe to FOX411's YouTube channel
The June 2014 accident left Morgan in a coma for eight days, and killed his friend and fellow comedian James McNair. During his time in the hospital, Morgan said, he visited heaven, where he encountered his father.
"He was the one who said, 'Go home, son. I ain't ready for you yet,' " he told the magazine. "I don't think I cheated death. I think this was the plan. My room wasn't ready."
According to Morgan, this was because he still had plenty of unfinished business left among the living.
"I still have s–t here to do," he said. "It's gonna take more than 18 wheels for me to get out of here. I have to raise my girl, raise my wife, raise my family … Gotta keep my octopus alive. Gotta keep my sharks alive. Those are God's creatures! I'm needed!"
Click here to read more in the New York Post.