'Tomorrowland' cinematographer goes back to the future for inspiration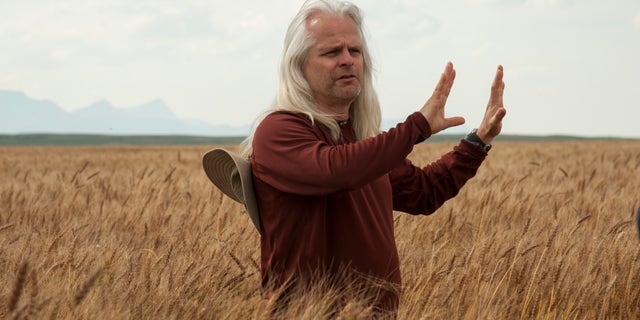 Chilean-born cinematographer Claudio Miranda hadn't been born when Walt Disney inaugurated the Tomorrowland section of Disneyland in July 1955 in Anaheim. And he was just a newborn when Disney featured audio-animatronics in its "It's a Small World" exhibit at the New York World's Fair of 1964-65, which would become the basis for the Disneyland ride.
Even so, the Academy Award winning cinematographer used both – along with Disney's general love of the future and technology – as inspiration for the look of "Tomorrowland," which stars George Clooney and Hugh Laurie and was directed by Brad Bird.
"It doesn't focus on a specific ride, but more on the idea of the future and creating," Miranda, 51, told Fox News Latino recently about the movie. "Inventing new things – that was Walt Disney's idea and focus for the future."
"Tomorrowland," which hits theaters on Friday, focuses on an ultra-modern separate reality, hidden in another dimension that only exists to promote invention, dreaming and the concept of creating a better future. There are rocket ships, jet packs, flying cars, gravity-defying parks and "Star Wars"-like ray guns.
It's a utopian paradise that is showed next to a bleaker present without dreamers.
"Tomorrowland is very modern, almost like a Walt Disney [vision of the] future – like in 'It's a Small World' – and it's juxtaposed with the present, which is very cold and not special," Miranda said.
What attracted him to the project, he says, was the combination of a good script, the storyline and the possibility of visuals and thinking outside the box that it allowed him.
"I always loved Brad Bird's storytelling," Miranda said. "The cast was also amazing."
For the film, he a created a world that is lush, full of light and full of buildings that people can only imagine.
"It's an optimistic past thinking about the future," he added. "But there are also some really oppressive parts of the future."
In the movie, Clooney plays inventor Frank Walker, who opens the film by telling the audience, "When I was a kid, the future was different."
During the World's Fair in New York, Walker presents a less-than-perfect jet pack that doesn't bring him instant fame but does wind up earning him an invitation to "Tomorrowland."
Forty-five years later and back in our mundane dimension, Walker meets Carey Newton (Brit Robertson), a very smart teen who is a self-proclaimed optimist and seems to have the power to save the world.
"Everything you see is apocalyptic now, and that's a fun thing to do. Films often reflect the moods of a country or the world at times," Clooney told Reuters recently. "Every time you turn on the TV, it's been pretty tough and hard on your soul, and this was a version of storytelling where they said it's not inevitable. There are better versions, but you have to be involved and you have to participate."
Miranda, who won an Academy Award for his work on "Life of Pi," told FNL that the message of "Tomorrowland" isn't about a glittering, perfect future or about the disillusionment of the present, but more about feeling nostalgia for a future that has not come about, but could.
In other words, "The film is all about hope," he said.
Like us on Facebook
Follow us on Twitter & Instagram