Tom Cruise reportedly pursuing Univision reporter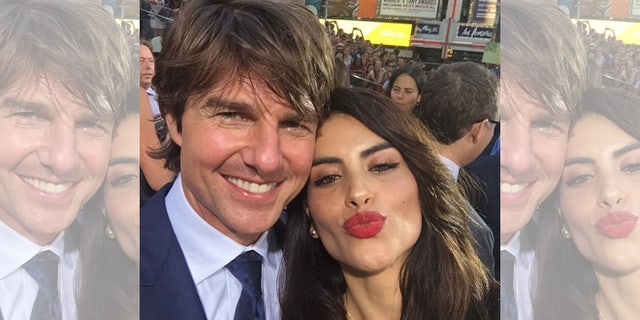 Tom Cruise is one of Hollywood's most eligible bachelors and it looks like his has set his eyes on a sexy Latina.
The "Mission Impossible: Rogue Nation" star was promoting his new blockbuster movie in Times Square earlier this week when a reporter with Univision caught his eye.
According to the New York Daily News' Confidenti@l, the actor made a beeline to Colombian-born reporter Jessica Cediel and started flirting up a storm.
"She's a Sofia Vergara-Penelope Cruz type, very good looking," a source said. "She was wearing a tight white skirt; her midriff was showing, high heels and black top."
The source said the actor and the reporter chatted about 10 minutes, getting friendly.
According to Confidenti@l, Cruise stopped doing some interviews before he asked his assistant to fetch Cediel's number for him. Sources said she was more than happy to give it out.
In an Instagram photo, the Bogota native, shared the flirty photo of herself and Cruise from the red carpet. In a separate post with the actor, she wrote in Spanish: "This was Tom Cruise's face when I showed him my commercial for Mission Impossible! Hahahahahaha He congratulated me and he loved it!"
Cediel also mentioned that she recorded his laugh on her phone because it sounded "so pretty."
"Well, my loved ones, I can only say that it's worth dreaming in this life!! And if you dreams come true, by the hand of God, it's even more more magical! I love you all! BYE!," she told her more than 1.2 million followers.
Neither have commented on the alleged flirtation.