'Today Show' decision to air Kris Jenner over 9/11 has some calling for boycott, could further erode ratings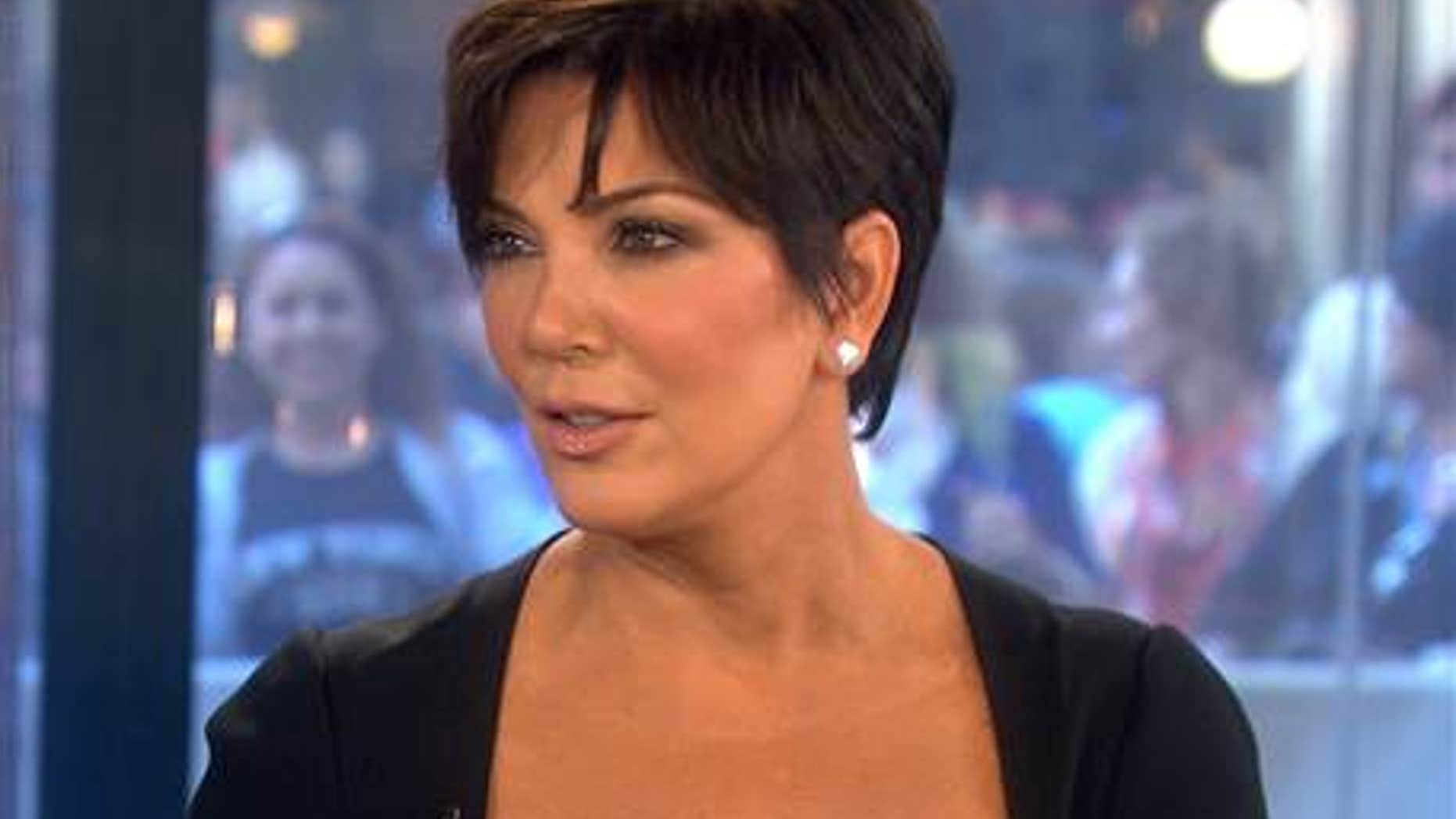 LOS ANGELES – Is this #NBCFail all over again?
The ailing 'Today' show has gone through a string of public relations bungles in recent months, but Tuesday's failure to televise the moment of silence in remembrance of the 9/11 terrorist attacks may take the cake.
While President Barack Obama and First Lady Michelle Obama led the moment of observation from the White House and the NYPD, FDNY and Port Authority Police did the same from the Ground Zero site, 'Today' instead broadcast an interview with Kris Jenner discussing her breast implants.
Experts say long-term ramifications for the morning show -- which saw its 17-year-long streak at No. 1 in the ratings end this year -- could be major.
[pullquote]
"Ignoring a significant and solemn American milestone in favor of airing, of all things, a Kardashian interview -- right at the moment that Americans are feeling more reflective than ever about their nation and at the same time appear to be souring on the reality TV family's near-constant bid for ever more attention -- is a major shot in the foot," entertainment pro Scott Huver said. "This is a huge blunder that is certain to hurt the show in the short run. The failure to acknowledge the 9/11 silence was troublesome enough, without filling the screen with empty babble from a family that many hold up to be a signifier of questionable taste."
Senior Editor at the Hollywood Reporter, Alex Ben Block, concurred that the move was "a poor choice," and could do more than just short-term PR damage.
"It will leave a lot of people with a bad taste and that could over time translate into a loss of viewers," he remarked. "It is clear NBC needs to do things that make them stand out, but this stunk up their image instead, at a time they need to be in image repair mode."
Crisis communications specialist Glenn Selig said this latest incident could further erode the show's ratings and prompt viewers to question just how far the network will go to counter program in an effort to gain more eyeballs.
"This was clearly a mistake, intentional or not. Given the raw feelings so many still have about 9/11, it was clearly disrespectful to not only avert coverage, but to supplement its programming airwaves with a reality show star Kris Jenner. To some Americans, this move will be perceived as being no different than not standing during the pledge of allegiance, or neglecting to remove your hat during the national anthem. It will seem disrespectful and un-American," he said. "Many will see the move as not only in poor taste but terrible taste. 'Today' should have had the foresight to know that there would be a huge backlash."
Inded the programming decision still has thousands expressing their outrage across the Internet.
"Today---You dropped the ball. You disgust me, truly. Of all days on the planet, you picked 9/11 to get some celebuwhoremom to talk about her boobies and then declare it a "PSA"? Seriously? NBC sickens me," one viewer wrote on the show's Facebook entertainment page, while others lamented that the interview in place of the silence was "pathetic" and "disgraceful."
Some have even taken to Twitter to launch of boycott of the show.
"Anyone care to join me in boycotting "The Today Show"? tweeted one, while others noted that they would now be switching their loyalties over to ABC's 'Good Morning America.'
FOX411 reached out to several prominent advertisers on 'Today' for comment on the matter, and to see if it would affect their  advertising choices in the future, but all declined, or did not respond to requests for comment.
The network for one is standing by its decision to air the Kardashian family matriarch over the moment of silence.
"The Today show dedicated a considerable amount of time to September 11th coverage this morning throughout the entire show," an NBC rep told FOX411's Pop Tarts column.
A source connected to the network added that some NBC affiliates aired the memorials, interrupting the Kardashian interview on their own, and MSNBC aired the entire 'Today' episode from September 11, 2001.
- Danielle Jones-Wesley contributed to this report.