Tinseltown Tidbits: Keri Hilson Loves Having a Bigger Body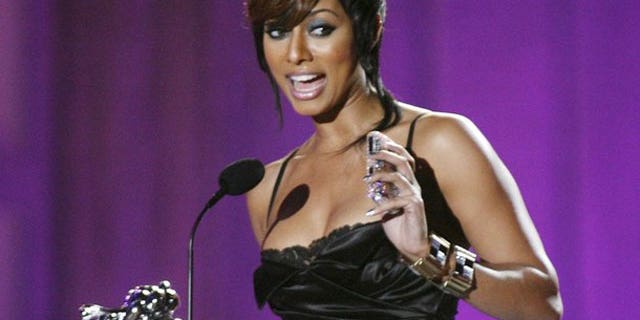 LOS ANGELES – Hip-hop hottie Keri Hilson was front and center at last week's "Victoria's Secret" fashion show, however the songstress made it clear that she was in no way intimidated by the itty bitty bodies in next to nothing.
"I loved the show, but I love the meat I have on my bones," Hilson told Tarts before the Awards Show. "But works for them and what works in the fashion world is what it is..."
On the note of weight, NeYo emerged after quite some time away from the limelight pretty much a shadow of his former self. So what motivated the sudden slim down?
But in typical NeYo style, the image-conscious artist had to get a seal of approval.
"I'm playing a marine (in the new George Lucas film "Red Tails") and had to get in shape," he said.
"Do you like it? Do you think I look good?" he said.
And if you thought you knew everything there was to know about the wild ways of Tommy Lee, Nikki Sixx, Vince Neil and the boys from "Motley Crue" – think again.
"We're taking 2010 off. I go out and do my solo record and tour, I've got a book coming out. 2010 is my year," Neil said. "I'm writing about all the stuff you don't know about…I think we're still the same band that played in bars in 1980. We still treat each other the same way; we still love each other and hate each other."