Tina Fey 'honestly can't believe' Tracy Morgan survived car accident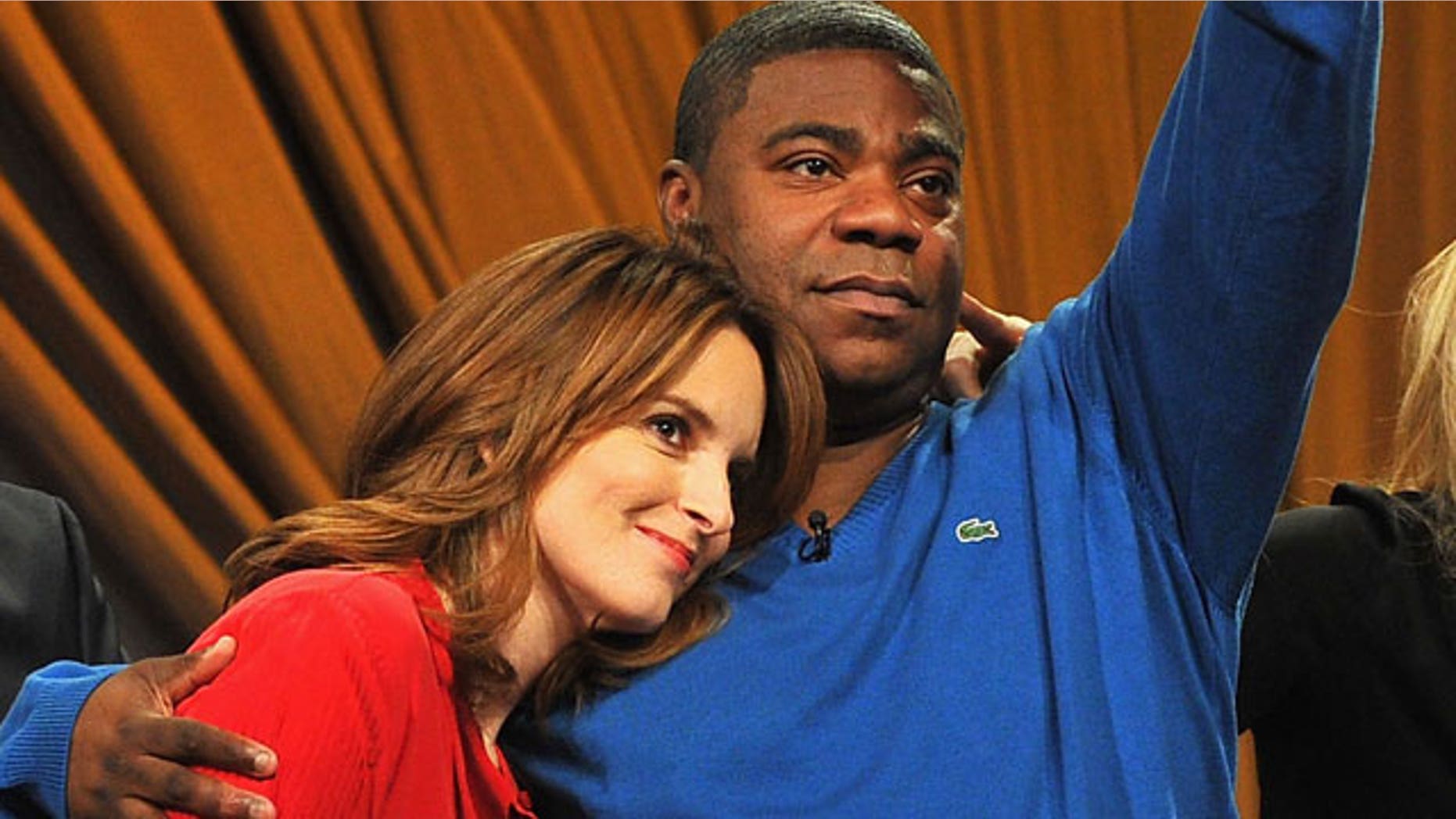 Tina Fey is opening up about former co-star Tracy Morgan's life-threatening car crash, and the "30 Rock" star said she was shocked Morgan lived through the horrific accident.
"I honestly can't believe that he made it," Fey said in an interview with Howard Stern on Monday. "He was so frail before [the accident], he was so diabetic. And now, for him to have survived that, it's incredible."
WATCH: Tracy Morgan Opens Up About Returning to Work After His Car Crash: 'I See Life Differently'
Fey and Morgan have spent years working alongside each other, first on "Saturday Night Live" when they were cast members together for three years, and then on Fey's NBC sitcom "30 Rock," where they acted side by side for seven seasons.
According to the 45-year-old actress, she and fellow "SNL" alum Amy Poehler, who also worked alongside Morgan for a number of years on the sketch comedy series, were on the set of their upcoming comedy "Sisters" when they heard the news of Morgan's crash.
WATCH: Tracy Morgan's Recovery Timeline & How His Toddler Helped Him Walk Again
"He was in really bad shape," Fey said. "We were just going through [his publicist] to see how he was doing, because he was in a coma."
The 47-year-old Morgan, who was left with severe brain trauma after his limo bus was struck by a semi-trailer truck in June 2014, recently showed how far he's come since his accident when he hosted "SNL" in October for one of the season's best shows thus far.
"He did great!" Fey gushed over Morgan's turn as host.
NEWS: Tracy Morgan Makes 'Saturday Night Live' Comeback As Larry David Steals the Show
Fey and Poehler's raunchy comedy "Sisters" hits theaters Dec. 18.