Tina Fey and Amy Poehler to return as Golden Globes hosts in 2014 and 2015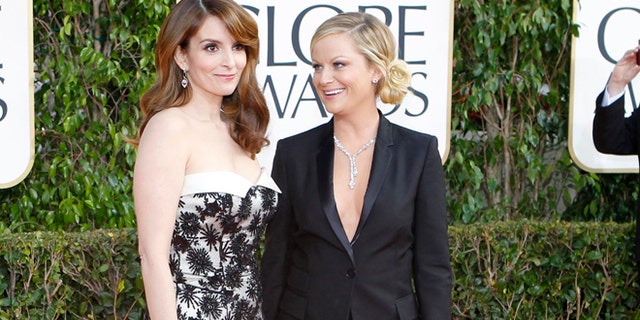 Sorry, Taylor Swift. Tina Fey and Amy Poehler are returning to host the Golden Globes in 2014 and 2015, The Hollywood Foreign Press Association announced Tuesday.
"It's wonderful news," HFPA president Theo Kingma said. "They have always been our first choice as hosts and we're delighted they are back for the next two years."
PHOTOS: Celebs with doppelganger kids
BFFs Fey and Poehler killed it as hosts of the 70th Annual Golden Globes in January, with one of the best award show monologues in recent memory. And we can only hope that next year, Damien Francisco will finally get honored for his work in the "Dog President" franchise.
The 71st Annual Golden Globe Awards will be broadcast live on Sunday, Jan. 12 at 8/7c on NBC.