Tim McGraw fan knocked over at Washington concert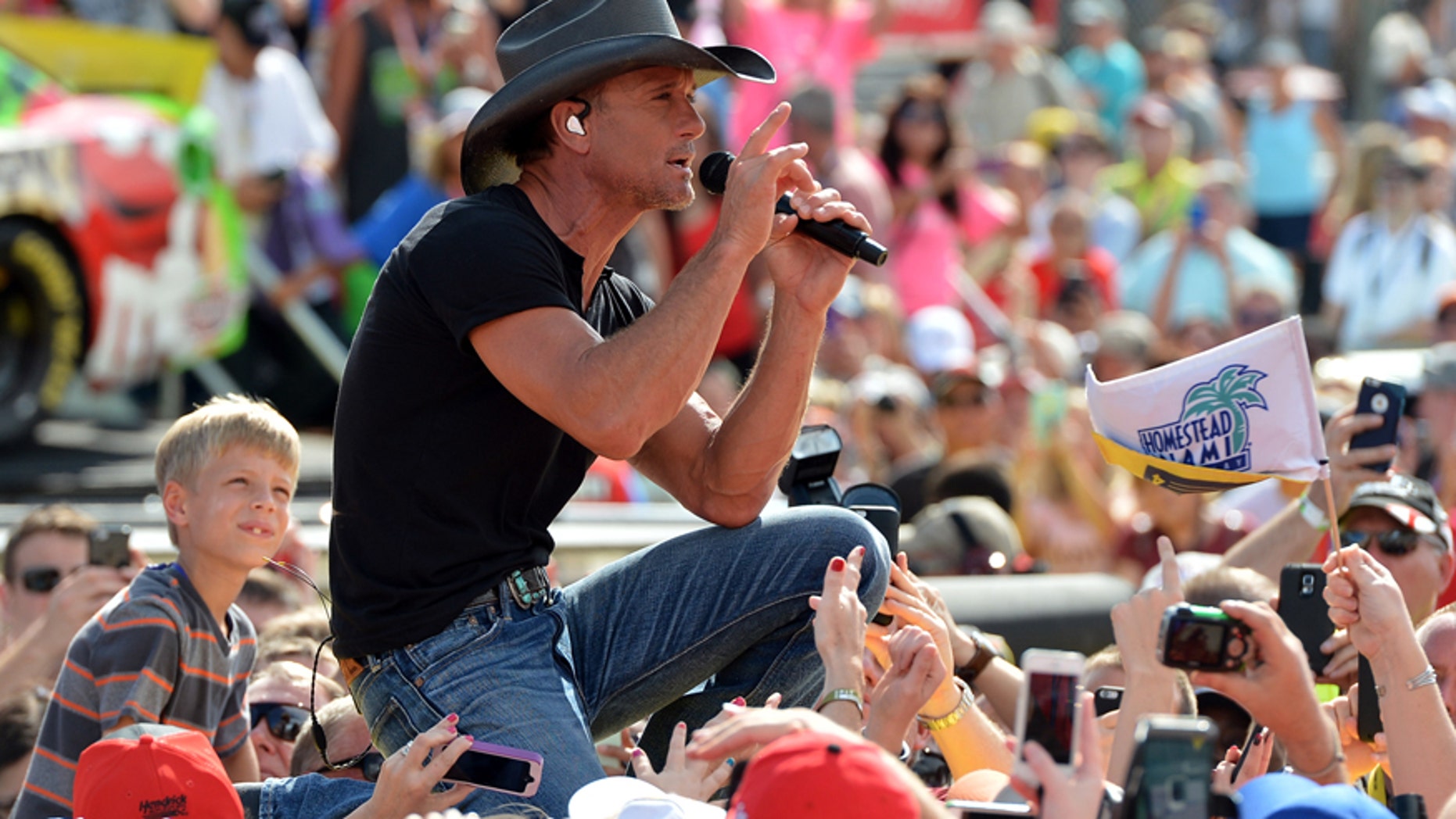 One unlucky Tim McGraw fan fell flat on her back at one of the singer's show this weekend.
As the country superstar was making his grand entrance at the Tacoma Dome in Washington Saturday, a female fan was accidentally pushed and fell backwards.
TMZ caught video of the moment the fan was knocked to the ground.
McGraw seemed unaware that his fan had fallen over and continued his way to the stage.
According to the gossip site, a security guard checked on the fan and was unhurt.
A rep for McGraw did not immediately return Fox News' request for comment.
In 2014, McGraw got into hot water for a similar incident after video showed the singer "swatting" a female fan after she grabbed onto his jeans.