Tilda Swinton sleeps in glass box for performance art piece: Strangest celeb hobby?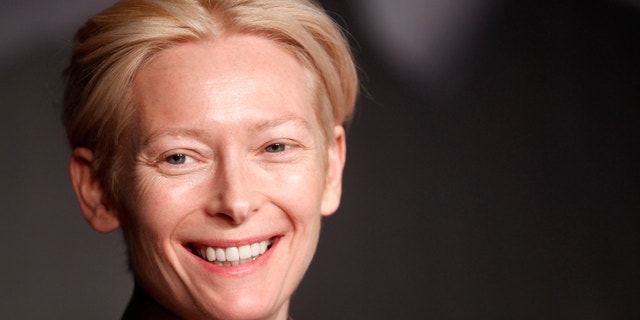 Tilda Swinton is known for being on the quirky side (remember her trash bag dress?), but the Oscar-winner is now officially super weird. The British actress is sleeping in a glass box at New York City's famed Museum of Modern Art as part of a performance art piece called "The Maybe."
SODAHEAD SLIDESHOW: See the strangest celebrity hobbies.
But Tilda isn't the only celeb who passes her off-screen time in a kooky way.
Tom Selleck, it turns out, is an avocado farmer.
Rod Stewart doesn't only collect (and marry) MODELS — he also gathers model trains.
Angelina Jolie no longer walks around with a vial of blood around her neck, but as far as we know she still collects knives.
When she's not crooning about lost love, Taylor Swift gets crafty with Christmas snow globes.
Tom Hanks has a hankering for vintage typewriters, and Daniel Day-Lewis finds the time to make his own shoes ...
PHOTOS: See the latest celebrity pictures to hit the Internet.
From Tilda to Taylor, let us know: Which celeb has the strangest hobby?