Tiger Woods and Lindsey Vonn make red carpet debut at Met Ball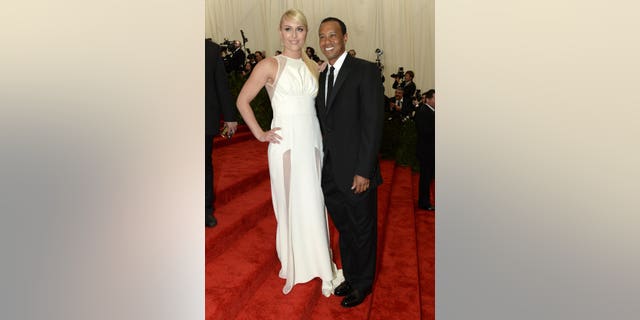 Is Lindsey Vonn taller than Tiger Woods?
Nope, she's just standing a step higher!
No longer hiding their relationship, Woods, 37, and Olympic skier Vonn, 28, arrived at the Met Gala in New York City together on May 6 to rub elbows with the biggest names in Hollywood and fashion.
Even though the pair has been spotted together before at golfing events, this marks the first time they have officially walked the red carpet together.
Lindsey donned a white, sleeveless gown. The dress was elegant, but also had just the right amount of sex appeal with two see-through slits up each leg.
Tiger looked very handsome wearing a classic black suit with a skinny black tie.
As HollywoodLife.com previously reported, Lindsey's ex-husband does not approve of her relationship with Tiger.
On April 13, Thomas Vonn wrote on his Facebook Page, "No problem Master tournament happy to call in and help. You always have to keep an eye on those cheaters ;)."
Woods had just been penalized in the Masters tournament for illegally placing his ball after the tournament received a call from an eagle-eyed viewer.