Tiffany Haddish says Drake asked her out but stood her up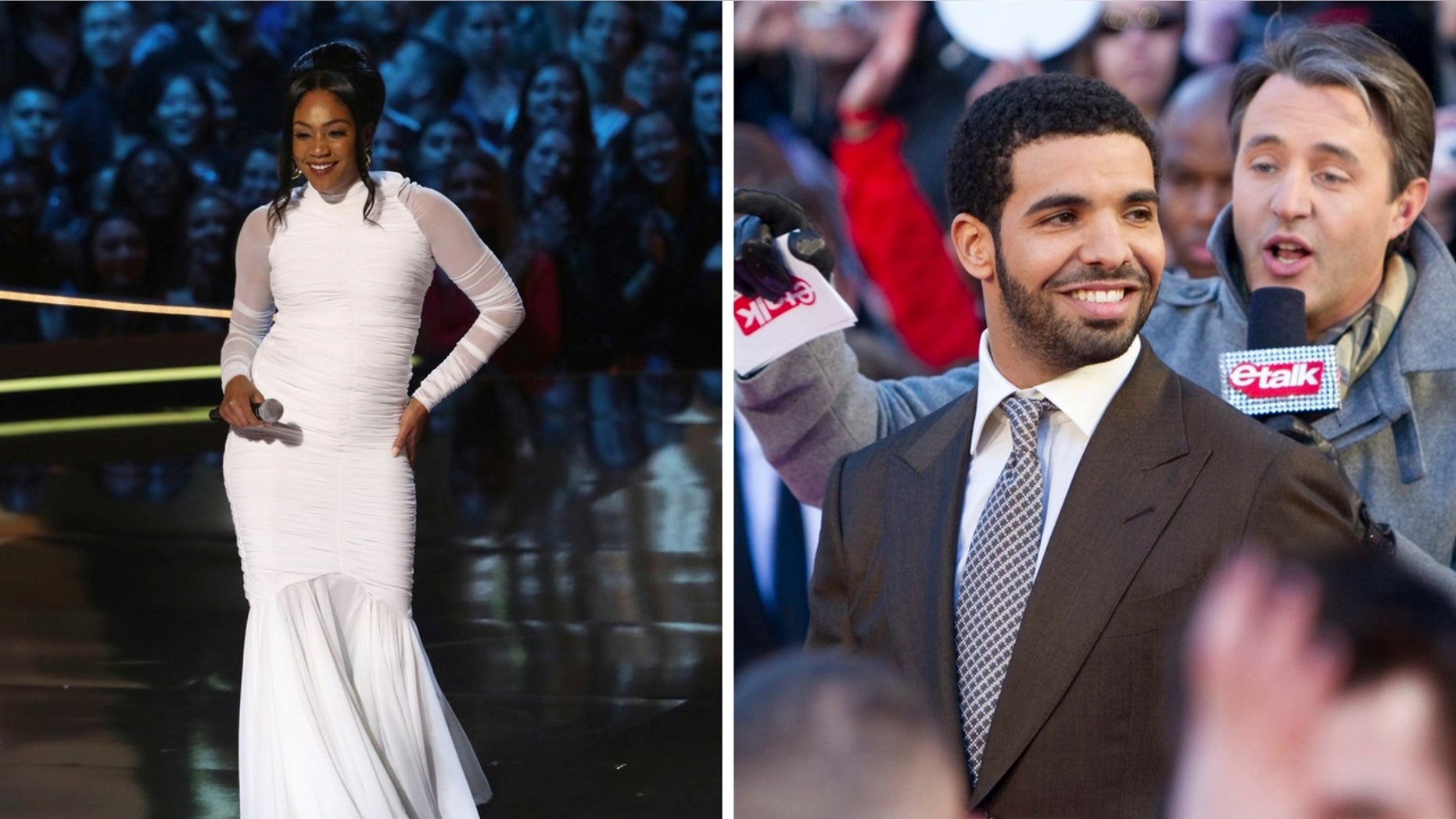 Comedian Tiffany Haddish revealed Tuesday that Drake asked her out to dinner after doing a music video together but the rapper stood her up at the last minute.
WARNING: VIDEO CONTAINS EXPLICIT CONTENT AND LANGUAGE
Haddish, 38, told Jada Pinkett Smith on her Facebook Watch series "Red Table Talk" about the would-be date that was abruptly canceled. The "Girls Trip" star said she met Drake after starring in his "Nice for What" music video.
WARNING: VIDEO CONTAINS EXPLICIT LANGUAGE
CHRISTINA EL MOUSSA LANDS SOLO HGTV SHOW: 'THIS IS ONLY THE BEGINNING'
"He's like, 'Man, I'm so excited about the video.' I said, 'Man, I'm excited about the video too,'" Haddish said. "He was like, 'We should hang out sometime,' and I'm like, 'Yeah, I'm down to hang out. I'm cool to hang out. You let me know.' And he was like, 'Let me take you to dinner.' And I was like, 'That sounds good,' and he was like, OK, cool, cool. We'll make it work.'"
The comedian recalled getting pampered before the big date with the popular rapper until she found out he was unavailable.
'PITCH PERFECT' STAR REBEL WILSON ORDERED BY AUSTRALIAN COURT TO PAY BACK $3.1M TO MAGAZINE PUBLISHER
"Then I'm like, 'So what time are we heading out? Are you sending a car? Like, where are we going?'" she said. "And then he's like, 'Oh, man. My bad, family emergency. I'm in Canada right now.'"
"The Last O.G." star recalled being disappointed for clearing her schedule when she could have made money doing a job.
Haddish made headlines in March after she claimed an unidentified actress bit superstar Beyoncé at a function.