'This Is Us' mourns Pittsburgh synagogue shooting victims in powerful message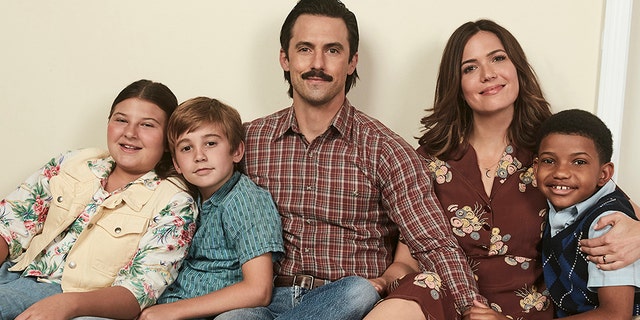 Steel City received a strong message of support during the latest episode of "This Is Us."
The NBC drama reflected on Saturday's deadly mass shooting at a Pittsburgh synagogue in an end card as part of Tuesday's broadcast.
"Our hearts are broken," the card read, referencing the rampage at the Tree of Life Synagogue that left 11 people dead and several more wounded. "We stand with our television hometown of Pittsburgh."
The drama – which depicts a white couple, their two biological children and their adopted black son at various points in their lives – is set in Pittsburgh.
'THE VOICE' CONTESTANT CODY RAY RAYMOND LEAVES SHOW, CITING 'PERSONAL MATTERS
The card also told viewers they could find out information "about ending gun violence" by checking out the Everytown for Gun Safety website.
Everytown for Gun Safety bills itself online as "a movement of Americans working together to end gun violence and build safer communities."
NAOMI WATTS TO STAR IN 'GAME OF THRONES' PREQUEL PILOT
"Gun violence touches every town in America," the nonprofit says. "For too long, change has been thwarted by the Washington gun lobby and by leaders who refuse to take common-sense steps that will save lives."
Series creator Dan Fogelman tweeted the card on Tuesday night after sharing how to the donate to the Jewish Federation of Greater Pittsburgh's "Our Victims of Terror Fund."
The group says donations will go toward resources for victims and first responders, amongst other things.
Adam Hertzman, marketing director for the federation, told Fox News its website has received 3,871 donations totaling more than $528,000 as of Wednesday night. If the group includes larger gifts — such as corporate donations and gifts from other foundations — the fund has raised "well, well over" $1 million, he said.