The X Factor: Marcus Canty Out! Chris Rene, Melanie Amaro & Josh Kracjick in the Finals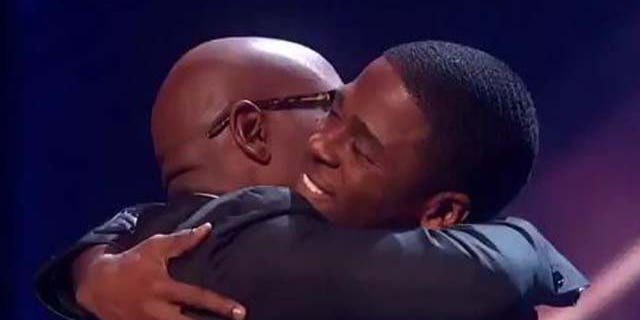 Marcus Canty's luck ran out during the semi-finals of the X Factor Thursday night, as America voted the crooner out of the competition.
In the last month, Canty, 20, had become the underdog. The Maryland native saw himself in the bottom two three weeks in a row prior to his elimination.
"Its not over," said Canty upon learning that he was going home. "This is not the last time you will see Marcus Canty."
Canty recalled Wednesday night how he struggled to break into the music industry, and how he would "dream of music" while mowing lawns prior to The X Factor.
"My mom gave me two years to get my music career together," he said.
With a smile on his face and much grace, a humble Canty thanked America for their support and asked his family to dry their tears.
"I know you are crying," Canty said. "Relax. Everything will be all right."
Canty's mentor, music executive and businessman, LA Reid, said it was hard for him to see Canty go.
"I'm connected to Marcus," said Reid. "You are a star and you have my support."
The singer expressed to the audience that he gave it his best shot.
"I gave it my all," Canty said. "That's all you can do."
Meanwhile, X Factor judge Nicole Scherzinger took the stage prior to eliminations, performing her latest single "Pretty."
The former Pussy Cat Dolls singer gave an emotional performance that had the audience and judges cheering her on.
Florence + The Machine also graced the X Factor stage. The Indie pop band premiered their latest song "Spectrum" off their new album "Ceremonials."
You can reach Alexandra Gratereaux at: Alexandra.Gratereaux@foxnewslatino.com or via Twitter: @GalexLatino
Follow us on twitter.com/foxnewslatino
Like us at facebook.com/foxnewslatino