The Weeknd, Daft Punk sued by songwriter for reportedly stealing song 'Starboy'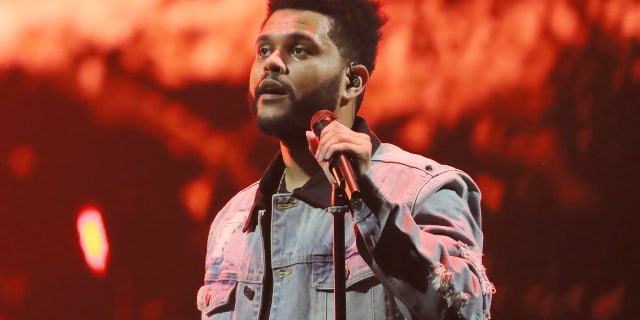 NEWYou can now listen to Fox News articles!
Singer The Weeknd and his producers Daft Punk are being sued over his hit song "Starboy" by a fellow songwriter who claims they ripped her off.
Yasmin "Yasmina" Mohamed's Manhattan federal court lawsuit claims that "Starboy" is so similar to her 2009 song "Yooho" that the internet is lit up with snarky comments about it.
"Weeknd EXPOSED! Starboy Melody Stolen. Weeknd needs to give credit where it truly belongs. This girl sang the song in 2009," one YouTube poster wrote, according to the lawsuit.
Mohamed, who describes herself as "a Somali-American poet, singer, and songwriter," says The Weeknd became familiar with the song because it was popular with the "East African diaspora of which The Weeknd is connected."
To prove it, she cited a Twitter post by the singer, whose real name is Abel Makkonen Tesfaye, talking about missing "my somalian goons."
"Starboy's hook is a virtually identical copy of Hooyo's hook. The material repeats every two measures during Starboy's eight-measure verse," Mohamed's lawsuit claims.
Mohamed is also suing her own record label, The Squad, and producers William Uschold and Tyrone Dangerfeild, saying they settled with The Weeknd over "Yooho" — and then cut her out of the deal.
"The Squad owns the music, Yasmina does not," lawyer Nai'il Benjamin told The Post.
This story originally appeared in the New York Post.