'The Voice' recap: Gwen Stefani steals the show with emotional performance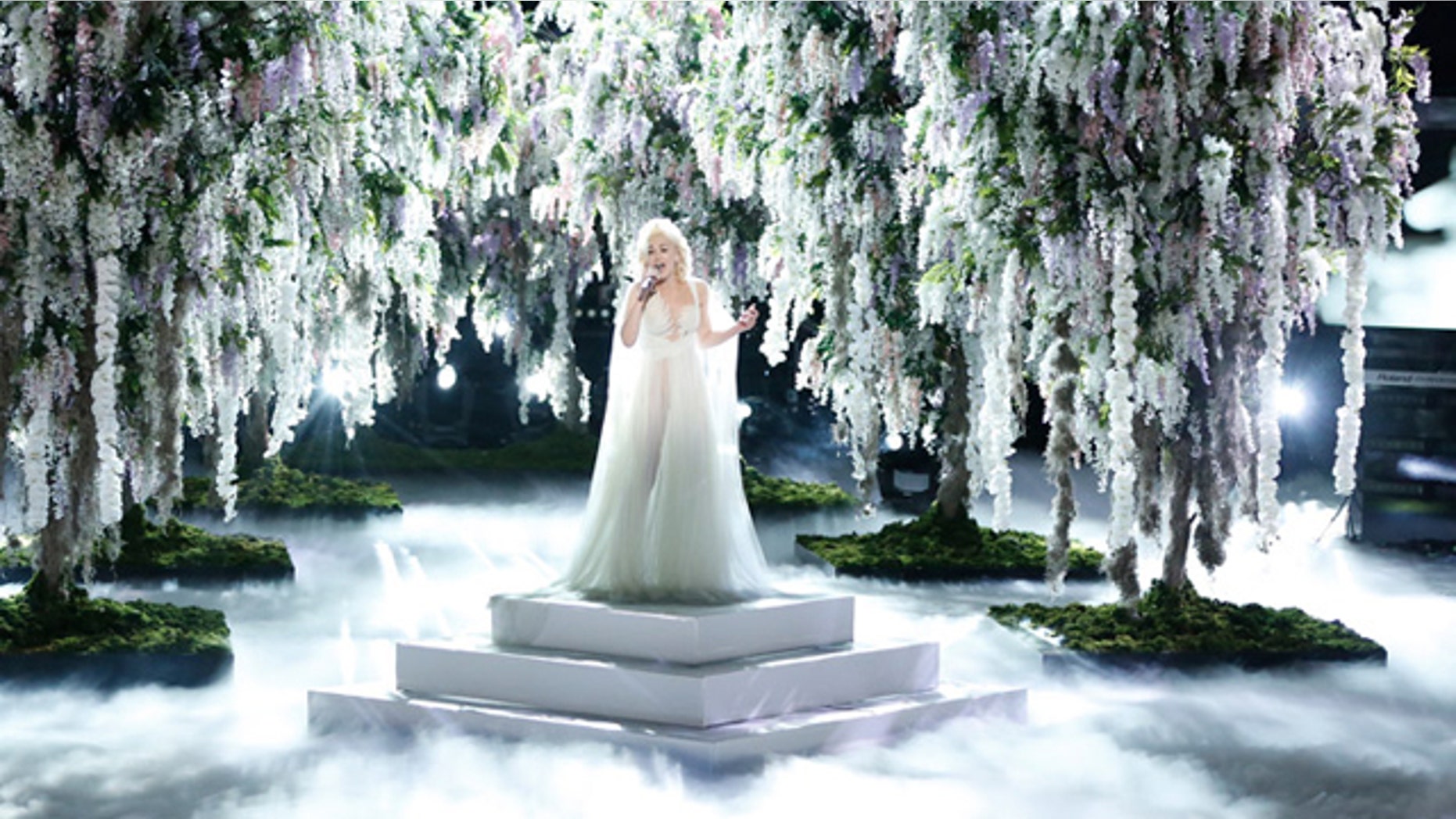 An emotionally charged performance by Gwen Stefani completely stole the show as the top 10 contestants performed live for America's votes on "The Voice."
Gwen — whose romance with fellow coach Blake Shelton continues to heat up each week — treated the audience to her new single, "Used To Love You," which was inspired by her divorce from singer Gavin Rossdale.
The pair split earlier this year amid reports that Gavin, 50, had been having affair with their children's nanny.
"I don't know why I used to love you," she sang as new flame Shelton looked on with support just a few feet away.
After the performance, the country star — who recently split from his own wife, singer Miranda Lambert — tweeted praise for his new girlfriend's performance.
The newly public couple spent the Thanksgiving holiday apart but reunited on on stage as season nine of the hit NBC singing competition took one step closer to crowning its next champion.
Jeffrey Austin (Team Gwen) kicked off the evening with a song which many viewers might not know — but which the coaches all seemed to love. "Jealous" (originally performed by Labyrinth) tells of the heartbreak of seeing a former lover find happiness with someone new.
"I probably haven't been more wrapped up in a performance this entire season," Blake praised.
Meanwhile, two other members of Team Gwen did their best to avoid ending up on the chopping block Tuesday night.
Korin Bukowski — who narrowly escaped elimination in each of the past two weeks — impressed the coaches with her cover of the Selena Gomez hit "Same Old Love."
And 15 year-old Braiden Sunshine had one of his strongest showings yet, performing Imagine Dragons' "Radioactive."
"Every week you improve," Gwen told him. "You were so relaxed tonight, and you were so punk ... I am so proud of you."
Fan favorite Jordan Smith (Team Adam) also strengthened his case for a spot in the finals with a stirring rendition of the Leonard Cohen classic "Hallelujah."
Here's the complete list of performances:
Jeffrey Austin (Team Gwen): "Jealous"
Emily Ann Roberts (Team Blake): "She's Got You"
Braiden Sunshine (Team Gwen): "Radioactive"
Shelby Brown (Team Adam): "Go Rest High On That Mountain"
Korin Bukowski (Team Gwen): "Same Old Love"
Amy Vachal (Team Adam): "Bye, Bye, Bye"
Jordan Smith (Team Adam): "Hallelujah"
Zach Seabaugh (Team Blake): "Crazy Little Thing Called Love"
Madi Davis (Team Pharrell): "Girls Just Want To Have Fun"
Barrett Baber (Team Blake): "I'd Just Love To Lay You Down"
One vocalist will be eliminated when "The Voice" returns for its live results show Tuesday night at 8:00 PM on NBC.