The New York Times' lead 2016 Clinton campaign reporter admits crying after Trump's victory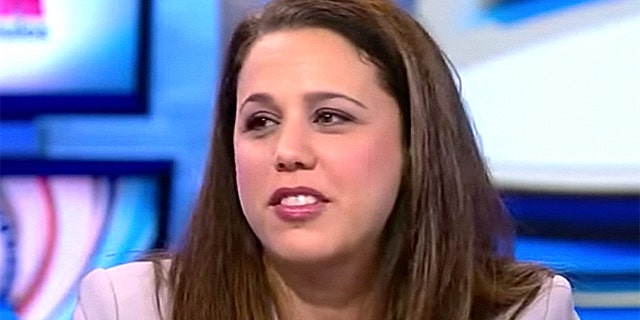 New York Times reporter Amy Chozick, the venerable newspaper's lead reporter on Hillary Clinton's 2016 presidential campaign, admits in her new memoir that she cried following Clinton's 2016 Election Day loss.
In her role as the paper's top reporter for the Clinton campaign, Chozick was presumably responsible for covering the the election from a nonpartisan standpoint. The Washington Post published a review from Chozick's upcoming book, "Chasing Hillary," which includes the tidbit that she "finally cried" in her cubicle the morning after the election to write the "how she lost" story.
"The day after the 2016 election, Chozick sat in her cubicle and wrote the 'how she lost' story. 'Then I finally cried,' she writes," Washington Post book critic Carlos Lozada noted.
Media analyst and DePauw University professor Jeffrey McCall told Fox News that she may have been attempting transparency by owning up to the waterworks, but he doesn't feel this was the best idea.
"It would be better if reporters always just kept their political leanings to themselves," McCall said. "A reporter who wants to admit to crying over Hillary is actually trying to accomplish something broader than simple transparency. They are signaling to news consumers that they are somehow more righteous in their news approach than the more objective reporters."
Media Research Center Vice President Dan Gainor told Fox News that Chozick's problem isn't that she admitted to crying, but rather that she was rooting for a particular candidate.
"The problem is that Chozick and others were so biased for Clinton and against Trump that they were overcome election night and, for most of them, every night since. We have a biased press because it is ridiculously liberal and most of them are too dishonest to admit it impacts every decision they make on news every single day," Gainor said.
The story that Chozick penned while crying was headlined, "Hillary Clinton's expectations, and her ultimate campaign missteps," details an assortment of what she calls "built-in contradictions" and challenges for Clinton's campaign. Lozada admits in his review that Chozick's book is sometimes hard on Clinton, and that the campaign was often critical of The Times' reporting along the trail.
However, Chozick also admits in the book that back in 2008 a colleague had to intervene when she briefly applauded Clinton's entrance at an event, according to The Post.
"The first time Chozick, as a young reporter covering the 2008 campaign for The Wall Street Journal, attended a Hillary Clinton town hall, she briefly stood up and started clapping when the candidate walked in," Lozada wrote before quoting Chozick's story of a colleague asking, "What the hell are you doing?"
"That public reaction by a reporter may be perceived as a conflict of interest," University of North Carolina journalism professor Lois Boynton told Fox News. "That perception not only affects the reporter, but it also affects how the public views the newspaper itself. The Times' code of ethics refers to conflicts of interest more than 40 times."
Chozick isn't the only mainstream media reporter to be overcome with emotion following Trump's victory. ABC News star Martha Raddatz appeared to cry while discussing Trump on election night, although she has vehemently denied being teary-eyed.
The New York Times did not respond to a request for comment.