'The Hunger Games: Mockingjay -Part 1' gobbles up the box office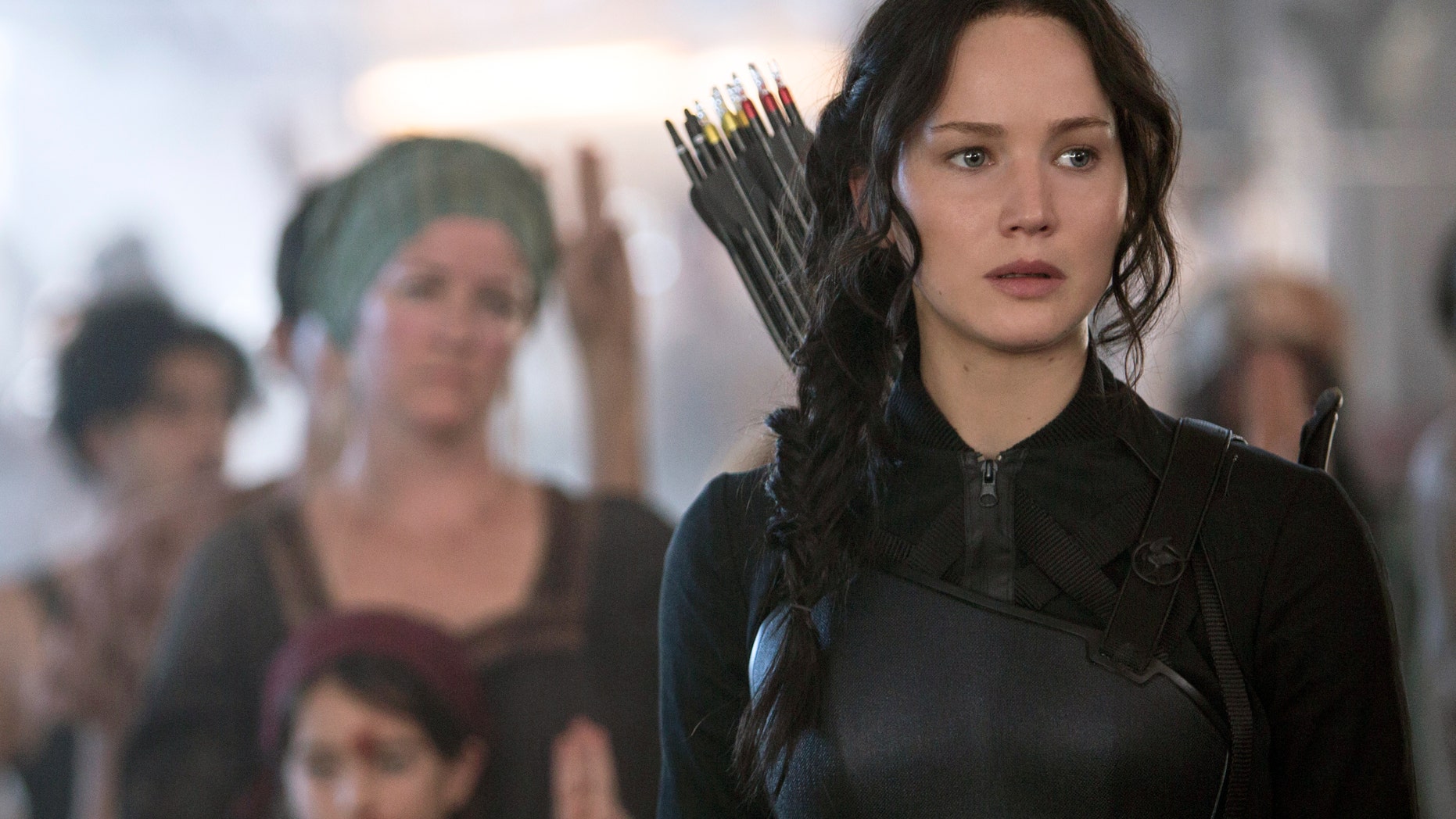 "The Hunger Games: Mockingjay – Part 1″ was the clear choice among Thanksgiving moviegoers, but Katniss Everdeen didn't leave much left over for "Horrible Bosses 2″ or "Penguins of Madagascar" to feast on, reports Variety.
The futuristic adventure pulled in a massive $82.7 million over the five day holiday and $56.9 million in its sophomore weekend.
Unfortunately, "Turkey Day's" two new entrants disappointed in their debuts. The spin-off of DreamWorks Animation's "Madagascar" franchise made $25.8 million in its first weekend from 3,762 locations and $36 million over the five day holiday. It had been expected to generate in the mid to high $40 million range in ticket sales. The film cost $132 million to produce, so it will look to overseas audiences as it tries to become profitable.
"Horrible Bosses 2″ pulled in $15.7 million this weekend, which was only good enough for a fifth place finish. It pulled in $23 million for the five day period from 3,375 locations, a shadow of the $35 million it was expected to make. The good news is that with a $43 million production budget, the "Bosses" sequel was relatively inexpensive to cook up.
Overall, the Thanksgiving box office was down 20% from 2013. Even "Mockingjay – Part 1," which became the third highest grossing Thanksgiving release, couldn't keep pace with the ghosts of "Hunger Games" past. Last year, its predecessor, "Catching Fire," set a new record, picking up $110 million during the five day holiday. That year also saw "Frozen" become the year's second highest grossing Thanksgiving week release of all time with $93 million.
The film's North American total through the weekend is $225.7 million. Internationally, "Mockingjay – Part 1″ grossed an estimated $67 million from 86 foreign markets, bringing its estimated foreign total to $254.4 million.
Two holdovers benefited from the traffic at the multiplexes. "Big Hero 6″ continued to draw family crowds and likely cut into "Penguins of Madagascar's" box office numbers. The animated film picked up roughly $26 million over the five days and $18.7 million for the weekend.
"Interstellar" also showed impressive stamina. Christopher Nolan's space adventure has enjoyed a lift from Imax screens, which it holds onto until "The Hobbit: The Battle of Five Armies" lands in theaters on Dec. 17. The film earned more than $16 million .
"Dumb and Dumber To" nabbed $8.3 million in its third week in theaters, driving its domestic total to $72.2 million. On the opposite end of the intelligence spectrum, "The Theory of Everything" performed well in its expansion, earning $5.1 million. The biopic about astrophysicist Stephen Hawking moved from 104 to 802 domestic locations this week and looks to be a strong awards season contender.
One of "Theory's" main competitors for Oscar glory, "The Imitation Game," got off to a strong start in limited release. The story of code breaker Alan Turing scored the year's second highest per screen average, commanding $120,518, behind only "The Grand Budapest Hotel's" $200,000 average. The Weinstein Company release made $482,071 in four theaters in New York and Los Angeles.
"It exceeded our expectations," said Erik Lomis, distribution chief for the Weinstein Company. "This is a fantastic result for the film to open like this in this crowded, competitive marketplace."