The government slimdown's effect on Hollywood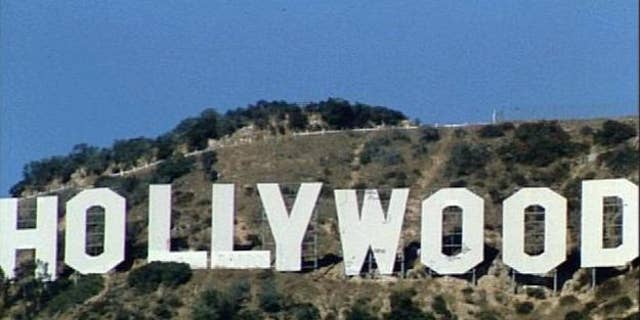 LOS ANGELES – This week's federal government slimdown may dim a few lights in Hollywood, but experts don't expect things to go dark.
The biggest ramifications for the entertainment industry are expected to be the lack of ability to get permits for shooting in national parks – which could hinder shoots for film and television as well as commercials. Pending license approvals for television and radio stations have also come to a complete stop, and any mergers or oversight by the Federal Communications Commission (FCC) and the Federal Trade Commission (FTC) must also wait.
"With the FCC closed (and its website down) the impact will largely be on the granting of new licenses for television and radio stations, all spectrum management and auctions will stop, consumer complaints to the FCC will remain uninvestigated and perhaps most financially upsetting to the industry is that all communications mergers and acquisitions requiring FCC approval will come to a halt," entertainment attorney and CEO of Astonish Media Group, John Conway, told FOX411. "The shuttering of the FCC is more likely to hurt the business side of the entertainment industry than the content production portion of the industry."
The impact on the mergers and acquisitions, as well as licensing, could also cause headaches for those in show business if the government remains largely non-functional for more than a week or two, but isn't expected to have too much initial sting. The Patent & Trademark Office, which didn't respond to a comment request, will remain open for about four weeks with funds from reserve fee collections, and the U.S. copyright office will only be working for Congress's policy needs.
"You can still go on and register for copyrights, but they won't be processed by staff. Probably the bigger relief for the entertainment industry is that the federal courts are still open. I've seen a number of cases filed already today in this litigation-happy business," said Ted Johnson, deputy editor at Variety. "The shutdown of the National Endowment for the Arts also means that any applications for grants will be delayed."
Many productions may also be scarred by the slowing of visa processing which is problematic for studios drawing creative talent from overseas, and made worse by the backlog that would result from a long-term closing. The lack of visas is likely to also hit the Hollywood tourism industry, particularly places like Disneyland – which refused to comment – draw large amounts of revenue from foreign visitors. According to TheWrap.com, the two government shutdowns in 1995 delayed the State Department's processing of thousands of visas and cost the United States tourism industry hundreds of millions in revenue.
And then there are the association meetings. For example, The National Association of Theater Owners, which is made up of members that own movie theaters across the country, had a meeting which essentially fizzled on Tuesday. The general membership and board of directors meeting was scheduled to take place in Washington, with owners prepared to lobby lawmakers about an array of issues.
However, Pierce emphasized that the federal government really does not have any hugely significant day-to-day involvement with film and television production companies.
"State and municipal governments have permitting and licensing agencies, film offices that assist in finding locations and coordinating traffic control. State tax offices oversee rebates and tax credits for producers that film in their jurisdiction and the federal government plays no role in that," he said. "But the federal government, like state governments, has a myriad of laws that affect filmmaking. In particular, federal laws governing safety in the workplace, wage-hour laws, immigration compliance, anti-discrimination etc. These remain in effect whether the government is shutdown or not."
Pierce noted that federal workers are not required to be on-set to ensure Occupational Safety and Health Administration (OSHA) safety compliance or the Equal Employment Opportunity Commission (EEOC) anti-discrimination rules.
"Of course, if a producer violates those types of workplace laws and an investigation or complaint ensues, the processing of such an investigation or compliant may be hindered and delayed by a shutdown," he explained. "In such a situation, a delay by federal agencies established to protect employees may help companies at the expense of workers who suffer as a result of violating such laws."
SAG-AFTRA and the Motion Pictures Association (MPAA) did not respond to a comment request.