'The Following' actress Valerie Cruz gives inside scoop to season three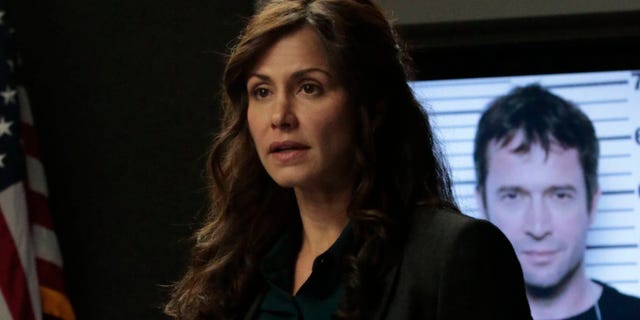 The second season of "The Following" ended with a bang and actress Valerie Cruz assures fans that the new season is going to start the same way.
The third season of the hit FOX show picks up several months after last year's season finale, finally giving the characters, especially FBI agent Ryan Hardy – played by Kevin Bacon – some down time. But that serenity goes away pretty quickly.
"It's really amazing," Cruz told Fox News Latino about season three, which premieres Monday night. "It has all the elements from last year, but so much more."
She continued: "(This season) you learn more about these people, not just having it be the 'good guys' and the 'bad guys'. It's more balanced. I mean we catch the bad guys this year, but we are also more invested in all of the characters. Fans will feel more like you are part of the story."
Cruz, 38, said the writers and producers really tried to change things up for the new season and make it even better than before.
"You don't want to be complacent," she said. "There are more reasons to say that it's more different than other shows on TV."
As for her character, FBI agent Gina Mendez, she has more responsibility and her relationship with Hardy changes.
"They become great friends, close – it's a different relationship moving forward," said Cruz, adding, "You (also) get to see her more as a person. Her sense of humor and more 'real life' stuff. Not just work."
Almost immediately, Mendez gets married. That story line definitely took her by surprise and is "a great jumping-off point."
"It's not the white wedding you expect," she said.
But episode 2 is really when the wheels start rolling for Cruz, who calls it "mind blowing."
"I was shocked while reading (the script)," she said. "(Season three) uses more imagination, more suspense … and it translates to what you feel while watching it on TV. You stay with bated breath, scene by scene."
The Cuban-American actress also chimed in about the recent news regarding Cuba and the United States, telling Fox News Latino that the moves by both countries to establish diplomatic ties once again is "huge."
"There would be a better sense of cohesion (between the two countries)," Cruz said. "It's an island that is only 90 miles away."
She said that for her personally, she is excited about the possibility to visit and see more of her family still living on the island.
"I think this the tip of the iceberg," Cruz said.
Like us on Facebook
Follow us on Twitter & Instagram