'The Big Bang Theory' star protests Trump immigration ban at SAG Awards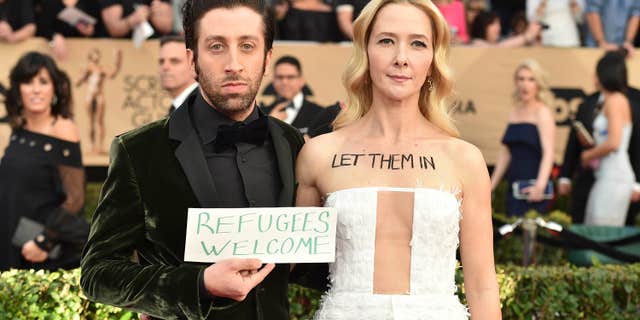 Simon Helberg used the SAG Awards red carpet to make a political statement.
"The Big Bang Theory" star held up a sign that read "Refugees Welcome" while his wife Jocelyn Towne wrote "Let Them In" across her chest.
Celebrities have been speaking out against President Donald Trump after he signed an executive order banning refugees from seven Muslim-majority nations from entering the United States.
Helberg, 36, and Towne, 40, were the first stars of the night to address the immigration ban, which was enacted on Friday.