'The Bachelorette' recap: Competition takes a turn with racial comments, arguments between Lee and Kenny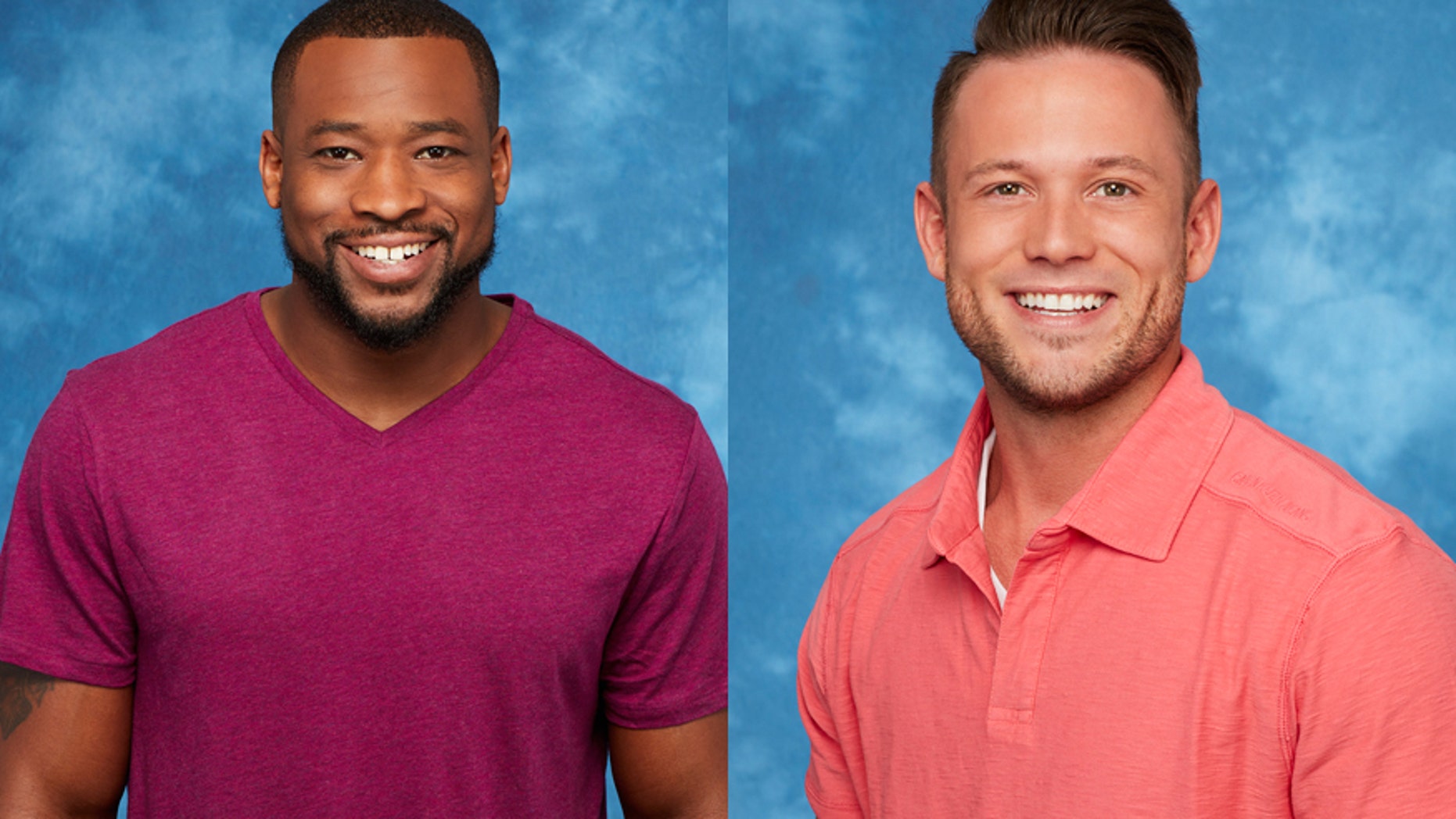 The competition seems to have gotten the better of two of "Bachelorette" Rachel Lindsay's suitors.
Pro wrestler Kenny and singer/songwriter Lee from Tennessee battled as the men vied for Lindsay's attention in Hilton Head, South Carolina during Monday night's episode.
Kenny was angry that Lee had told Rachel he'd been aggressive.
"I was just being honest," Lee told Kenny.
"No, you're a disingenuous snake," Kenny said.
But Lee wouldn't back down from his claim that his rival had an aggressive streak.
Meanwhile, Bryan romanced Rachel on a yacht and told her they were a perfect match.
Rachel gave a rose to Bryan, and Kenny told the group that Bryan wasn't a snake, implying that Lee was.
"F--k you," Kenny told Lee.
Smirking Lee accused Kenny of threatening him again.
Kenny told Lee, "There's no aggression in that. You're a bitch."
Later, Lee, who is white, talked to an African-American man in the group, Will, who told him why Kenny, also African-American, might be upset: "There is a longstanding history in this country of regarding black men in America as aggressive to justify a lot of other things."
Lee replied, "So he's the guy that gets mad and plays the race card and tries to get away with everything he does."
Will said he didn't think Kenny "meant to play the race card. I think he was truly offended by that choice of words."
Will told the cameras about Lee, "It's due to ignorance on his part on how certain words can really trigger people."
Lee said, "I don't understand the race card but it got played, apparently."
Lee came under fire when the current season of "The Bachelorette" aired and tweets resurfaced that many felt were racist and sexist.
As the controversy festered, attorney Jack got a one-on-one date with Rachel and was thrilled but she told the cameras she felt there was no passion between them.
Jack was devastated when Rachel sent him home.
At the rose ceremony, Rachel decided both Lee and Kenny would stay but sent Iggy and others packing.
After the eliminations were done, Rachel announced to the crew that they were going to Oslo, Norway, where Rachel shared a one-on-one date with Bryan.
When they rappelled down a ski jump, they began kissing in midair and Rachel gushed about his sexy confidence.
Over dinner, she was pleased when Bryan said he was falling in love with her and told the cameras she believed him.
Back at the Oslo hotel, two of the African-American competitors had a candid talk about her.
"Maybe dating 'brothers' might not be her choice," Eric said, also asking Anthony why he was the only African-American suitor who went on a one-on-one date with Rachel in five weeks. Anthony said he didn't think Rachel was looking at it that way.
On a group date, they went to play the popular Norwegian sport of handball.
Josiah predicted he would do well at the game.
"I don't got Donald Trump hands, I got real hands," Josiah boasted, but he later struck out with Rachel because he never asked her any questions.
She kissed Peter on the balcony of her suite and they wound up in the hot tub where things got even steamier. However, he felt hurt when she gave a rose to Will instead.
Rachel then had a two-on-one date with Lee and Kenny in the Norwegian wilderness -- and they knew only one man would get chosen to continue on the show.
When Rachel and Kenny had some private time, he started talking about Lee, admitting he'd yelled at him and called him a snake--but denied being aggressive.
Lee told Rachel in their alone time that Kenny had told him he wanted "to s--t in my boots" and claimed Kenny had pulled him out of a van.
"It's only when he drinks….he talked to me one time about this dark side that he has," Lee told Rachel about Kenny.
Rachel took Kenny aside again and relayed Lee's comments.
"He's lying to you," outraged Kenny said.
The drama will continue Tuesday night, when "The Bachelorette" two-part episode concludes.