'The Bachelor' recap: Which contestant walked off the show?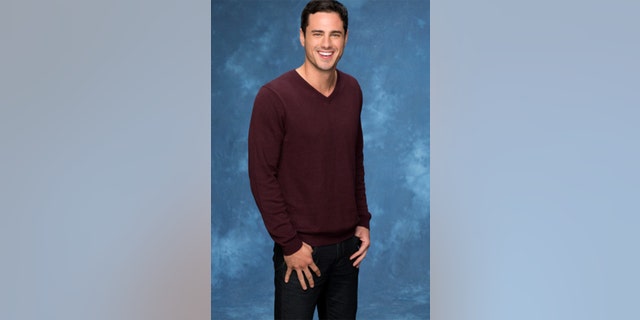 Another competitor has walked off "The Bachelor."
One week after Oklahoman Lauren Barr rejected Ben Higgins' rose, controversial Lace Morris told him she couldn't go on and eliminated herself during Monday night's episode.
Lace, best known for her aggressive pursuit of Ben and repeatedly saying "I'm not crazy" (while appearing to be just that), ensured that the episode ended on a dramatic note when she suddenly took him aside during the cocktail party and said, "I think you are amazing. I'm mad at myself for the way I've acted."
As Lace started to cry, she added, "I feel like going home will be easier, and [I'll] just continue working on myself ... you can't love someone until you truly love yourself." She and Ben hugged and she left the house telling the cameras, "This was a really hard decision."
On a Monday night "Bachelor Live" appearance, Lace opened up to host Chris Harrison, blaming herself for "drinking too much" on the show and not behaving normally. But she also told Harrison that she "didn't feel that connection" with Ben.
After Lace dropped out, Ben told the others what had happened before sending Shushanna and Jami packing at the rose ceremony. Jami bitterly declared upon leaving that she was "going to start adopting cats now."
Olivia, a competitor who has been just as intense as Lace, received a rose from Ben and permission to continue pursuing his heart. The confident former news anchor away with Ben during a cocktail party and told him the others found her intimidating.
"I miss you all the time," Olivia said, kissing Ben. Meanwhile, the other girls, wary of Olivia's aggressive moves, gossiped behind her back.
Haley: "I think her boobs are fake ... And her breath is horrible."
Another gal snarked, "I wonder if they've kissed, because I'm sure he smells what I smell."
Later, at another gathering, a shaken Ben said he'd learned two friends of his family had died in a plane crash. Olivia took him aside again, but instead of offering comfort, she seemed to be obsessing over what she'd heard about the others making fun of her.
At one point, Olivia bizarrely cried, "I hate my legs. People have written blogs that I have cankles."
Ben told the cameras, "This wasn't exactly what I wanted to talk about."
Also on Monday's episode, Ben chose war veteran Jubilee for a one-on-one date, but she was scared when she saw she'd have to ride with him in a helicopter. Jubilee enraged the other women when she jokingly asked if anyone else wanted to take her place on the date.
After taking the helicopter to a luxurious health spa, Jubilee, who is black, teased Ben as they tried to play a game, laughing, "I'm not playing, white boy." Ben thought it was funny, and then kissed her in the pool.
The lighthearted atmosphere changed over dinner, however, when Jubilee confided that she hadn't been back to her native Haiti since she was adopted in the U.S. When Ben asked her why, vulnerable Jubilee said she felt she needed to go there "with someone special. I can't do it by myself."
"My whole family died except for me," she added, getting teary-eyed. Ben said Jubilee was a strong woman and he wanted to get to know her better.
But the other girls thought Jubilee was standoffish and later, Amber confronted her.
"No, I'm not doing a girl chat," Jubilee told Amber, storming off to her room.
Ben investigated the situation and as he was comforting Jubilee, Amber joined them and explained the other women got angry when Jubilee had previously offered them her helicopter date. Jubilee insisted it was a joke, crying, "I can't walk on eggshells."
Ben told Amber he was glad Jubilee had no filter and Amber had to back off.
Viewers also saw blonde flight attendant Lauren B. get a one-on-one date with Ben that featured a ride in a vintage plane and steamy kissing in a Jacuzzi.
"Dang it, you're cute," he told her.
Back at the mansion, it suddenly dawned on Caila that it was hard competing for Ben's love.
"I could have my heart broken if I really fall for him," Caila sobbed hysterically to another contestant.
Lauren B. told Ben over dinner that she was picky about men because her dad was so sensitive. After Ben opened up to Lauren B., telling her about his own father's heart condition, he raved in confessional that she was a really special woman.
"The Bachelor" airs Mondays on ABC.