'The Bachelor' recap: Oklahoma gal rejects Ben's rose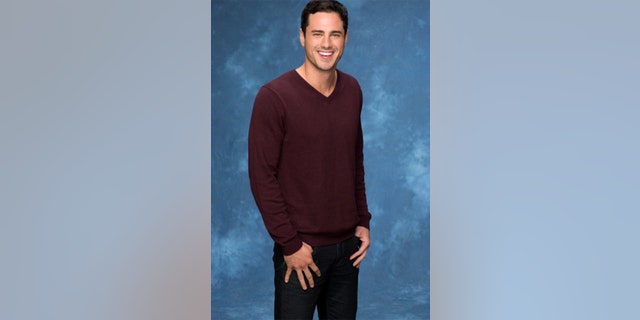 On Monday night's episode of "The Bachelor," one of the girls competing for Ben Higgins' love shocked him by just saying no during the rose ceremony.
Lauren Barr, a.k.a. LB, a self-described "quiet girl from Oklahoma," took Ben aside for a private word when he asked her if she'd accept his rose. Out of the other women's hearing, LB told him, "I just don't know if I can do it." Ben was seen hugging her before rejoining the rose ceremony.
"The Bachelor" star told the others that he wanted everybody to feel empowered to make their own decisions before announcing that LB was leaving.
"I understand that it isn't for everybody," he told the girls about the show's process of one man dating multiple women, before adding that he would be able to give LB's rose "to somebody I might not have had the chance to get to know better."
Although Ben didn't show much disappointment on camera, he told Chris Harrison on Monday's "Bachelor Live" after-show that LB's decision was humbling.
"We had one date," Ben noted. "I did not expect it ... that was definitely something that shook me up."
Also on Monday's episode, breakout star Lace displayed more odd behavior, while former news anchor Olivia also bared her claws. Lace admitted she was determined to start fresh after confronting Ben on last week's premiere, insisting "I'm not a crazy girl at all."
However, Lace's plan to win Ben over was put on hold as he took ten other gals on a group date to a high school where they competed in contests to become his "homecoming queen." Ultimately, Mandi took that crown by beating Amber in a hurdling contest.
That night, Lace interrupted Ben's one-on-one time with Mandi to apologize for accusing him of not making eye contact with her on last week's episode.
After Ben admitted he felt attacked, Lace told him she wanted to get to know him better. "I'm here for you," she said, gripping his hand.
"He's just making eye contact with me galore. We're almost eye-f---ing," Lace said in confessional.
Ben then kissed Jubilee, while Lace complained about her getting more time with him.
"F--- these b----es. I want to go talk to Ben right now," Lace said, rushing over and breaking up his date with another girl.
For their date,Ben and Caila rode around in a car with Kevin Hart and Ice Cube (the stars were promoting their upcoming movie "Ride Along 2"). Ice Cube asked Ben if he wanted to buy condoms and hard liquor for his date while Hart joked around. The couple ended the date by sitting in a hot tub at a hot tub store with Ice Cube dragging a naked Hart out of the water.
Ben confided in the beautiful software sales rep that he was worried women would flake on him, but was ready for love. Caila revealed she met a guy on a plane but he didn't take her number. Later, they ran into each other again on the street and wound up dating a year but it didn't work out. Ben told the cameras Caila "could be a really good wife and friend."
On the next group date, the gals were brought to a "love lab" in which blindfolded Ben had to sniff them to determine chemistry.
"Very sweet," he said about Olivia, whom scientists determined had the best physical chemistry with Ben.
Olivia crowed in confessional that she was, "Winning!"
The others got increasingly anxious about Olivia, especially during the evening when he singled her out for a private chat—and makeout session.
But soon after, Amanda was able to tell Ben her big secret—that she has two young daughters. Ben assured the blonde, "Kids don't scare me," but gave the group date rose to Olivia.
"Let's end the show now," Olivia bragged.
Amanda was devastated and later, missing her girls, cried to the cameras that she wondered if the show was worth it.
At the closing cocktail party, the girls were nervous about the rose ceremony but happy when Ben talked to the ladies he hadn't paid much attention to previously.
But Olivia managed to monopolize and smooch Ben again while telling the cameras, "He's my man." Lace confronted Olivia, who told her you have to go after what you want. So Lace stole a moment with Ben and said "I know I'm coming off a little crazy to you."
Ben admitted the first night threw him off but they were good now. Lace confided she had been a very dorky little girl, and after she was interrupted by another competitor, she cried, "The insecure Lace came out. I feel so stupid."
Then Amanda also cried—for joy this time—after Ben told her they should make hair clips for her two daughters.
After LB exited the rose ceremony, Ben gave returning star Amber the final rose, to her shock, while less prominent gals were sent packing. And yes, Lace,Olivia, Caila, and Amanda all received roses.
"The Bachelor" airs Mondays on ABC.